WholyFit Ephesians 6 Posture Cards
Put on the Armor of God
Christian alternative to yoga postures
demonstrated in gentle, basic level.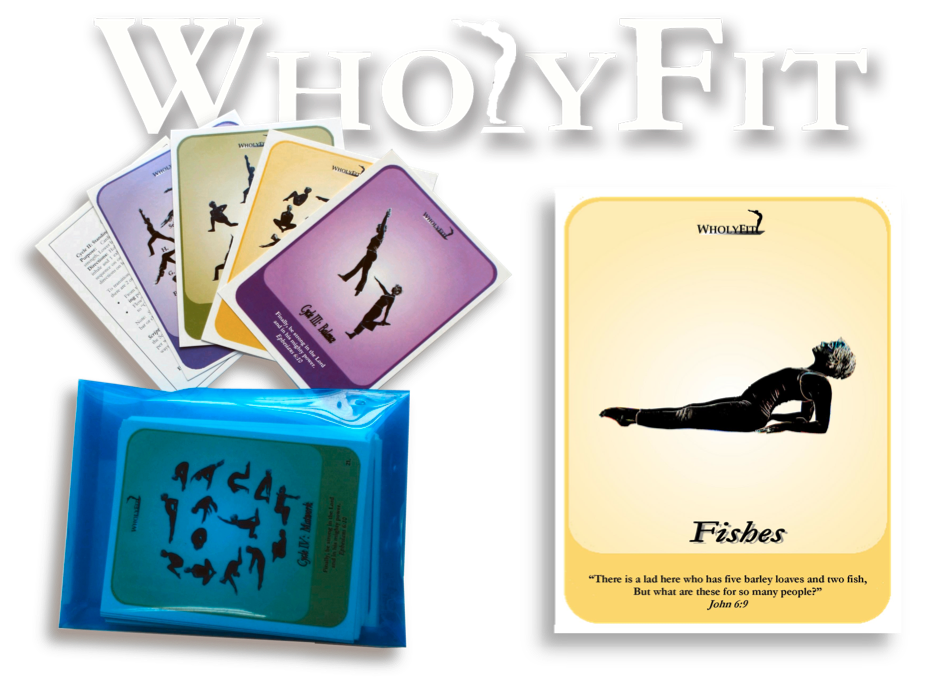 Posture Cards
$69.99
– $5 US Shipping and Handling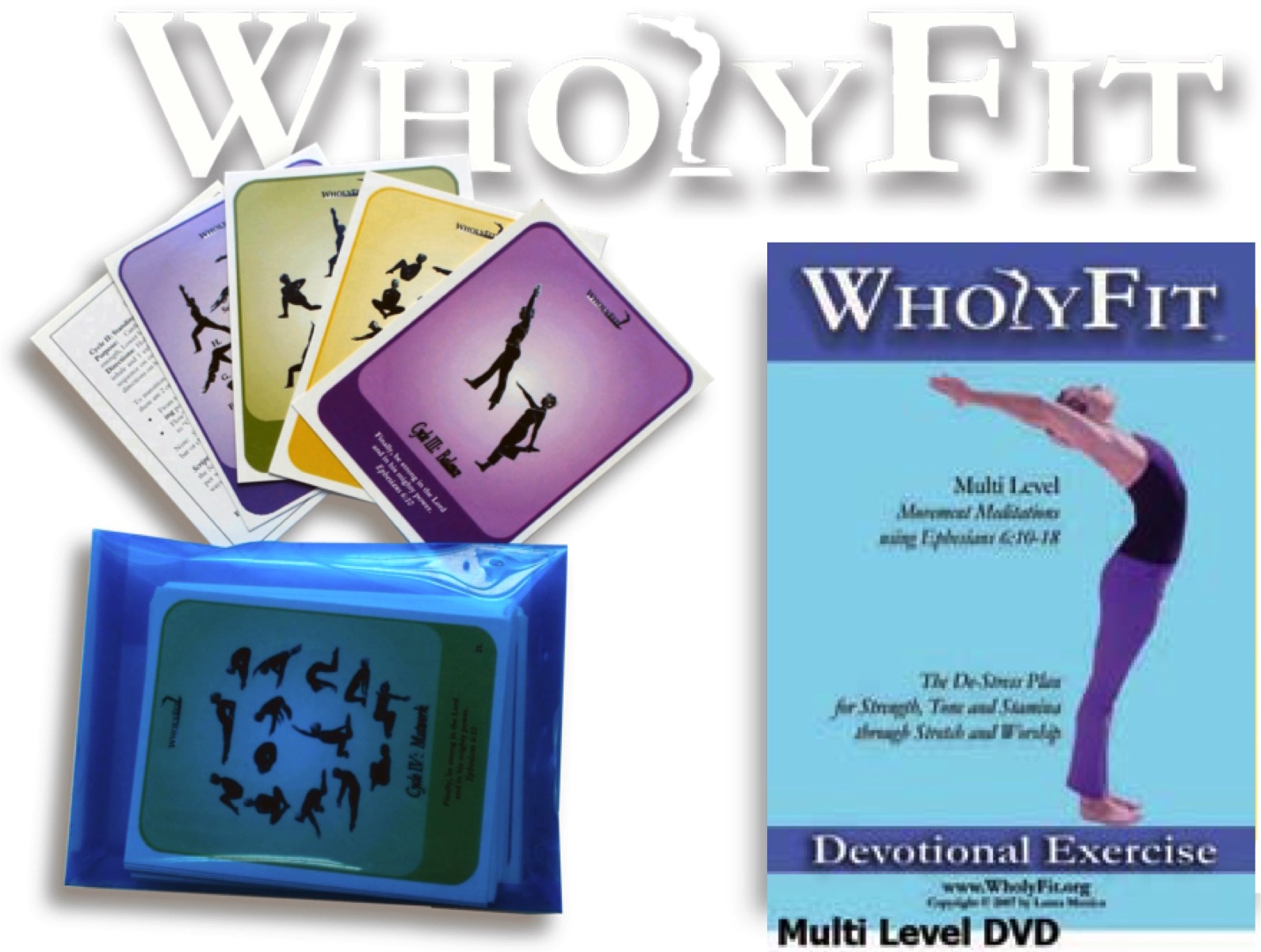 Posture Cards + Multi-level DVD
$89.98
– $5 US Shipping and Handling
FITNESS PROS FOR CHRIST 
Directions: Do WholyFit DVDs 3 Times per week. Posture Cards are designed to accompany the Multi-level Armor DVD. All workouts begin standing and end with relaxation. You can pick out just one part of the video to do at a time, but never skip the relaxation at the end.
Parts to choose: Each workout from start to finish is about an hour (except SlowFlo which has 10 minute, 20 minute and 30 minute workouts)
Warmup – this is the part with Scripture Memorization; flowing movement in various positions
Standing and Balance – stationary standing postures with limited movement
Matwork – seated postures and movements
Restoration – prone relaxation
WholyFit Posture Cards are a low-tech, portable way to arrange your own workout using the color-coded WholyFit-specific formatting system. The cards were initially designed to go with the Muli-layer DVD and are pictured in the upper right corner of this video. Now updated, you'll love how easy they are to use and how they simplify the learning process. Just lay them out on the floor and follow along!
WholyFit Posture Cards are required materials for WholyFit  Certification and were initially offered to the public over 10 years ago. They were subsequently replaced with computer technology, but we've brought them back by popular demand. Posture cards are a wonderful way to learn to teach WholyFit; they work as helpful reminders when teaching a WholyFit routine. Learn the trade secrets of the WholyFit professional system!
The cards contain complete directions on how to arrange your WholyFit session for a total body workout, along with instructions on the technique and performance of each exercise. WholyFit posture cards are appropriate for anyone, from beginner to athlete. They contain beautiful artwork of each posture, along with a "Scripture Script" to meditate upon while holding the exercise for the prescribed duration.
Ten minute daily workout! Once you learn the poses, you may wish to use one of the 5 overview cards to do a 5-10 minute daily workout. These minutes really count when added up at the end of a week. When you get up in the morning, use the Cycle I overview card to "Put on the Armor of God" in preparation for the day ahead. By the blood of Jesus, Overcomers Stand Firm, dressed in the Truth, Righteousness, Peace, Faith, Salvation, Prayer, alert and ready. Don't forget your Sword, the Word of God!
You are in charge! Plan your own workout, based on your own specific goals:
Warm-up – emphasizing cardio (Cycle I – Purple)
Standing – emphasizing strength and endurance (Cycle II – Green)
Balance (Cycle III – Magenta)
Flexibility and Core (Cycle IV – Yellow)
Relaxation (Cycle V – Blue)
Accentuate the positive! Plan your workout, emphasizing which areas you want to develop. Emphasize your strengths and build up your weak areas. Work around injuries and modify the workout to suit your needs.
Core
Waist (obliques)
Arms
Hips
Thighs
Posture
Hamstring Flexibility
Suppleness of the Spine
Hip stability and flexibility
Prevent/relieve neck stiffness
Counteract muscle tightness
Sleep better