Train yourself and others physically, emotionally and spiritually.
999
Devotional Exercise
Would you like to train mind, heart and spirit as well as the body?
Would you like to add Scripture memorization, prayer, worship to your workout?
> Get certified in WholyFit Fitness Systems
> Practice Devotional Exercise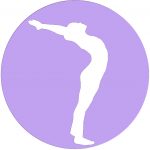 Fitness for the whole you!
Thank you for visiting the official WholyFit.com and WholyFit.org.
WholyFit, Wholy Fit, Wholly Fit, WhollyFit, HolyFit, Holy Fit are name brands/ domains
TRADEMARKED and owned by Fitness Pros for Christ, a non-profit ministry.
---
"May God Himself, the God who makes everything holy and whole, make you holy and whole, put you together – spirit, soul, and body – and keep you fit for the coming of our Master, Jesus Christ." 1 Thessalonians 5:23 (MSG)
---
CERTIFICATION:
In just 90 days you can start training people physically, emotionally and spiritually.
Christ Centered Fitness
WholyFit Leadership Training and Fitness Certification, Friendship and Fun, Personal Training, Group Exercise, Gentle Body Power Core Stability, Flexibility, Strength, Low Impact Cardio Weight Training, Kickboxing, Dance and more!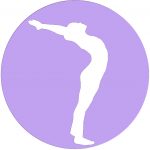 ---
---
---
WholyFit Values

*Copyright@Laura Monica.


Use of WholyFit marks and brands are reserved for sole use by the official WholyFit in community with Fitness Pros for Christ.  
Other "WholyFit," "Whollyfit,"  "Wholly Fit" or "HolyFit" entities are in violation of trademark laws with legal action pending.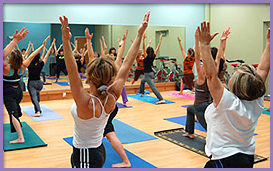 Testimonial: Christian alternative to yoga
I received both DVD's... (See Store page.) I did the basics today and am in awe of the Peace of God and His anointing over your DVD and your ministry. From beginning to end I felt confident ... guided into a workout that represented TRUTH! Thank you... for being obedient to the Creator of Movement...I am going to pass this on to all of my friends who are doing Yoga.
Learn More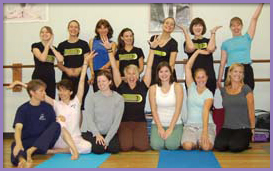 Testimonial: focus on Christ not self
Yoga was recommended by my neurologist to strengthen my core because of a back injury. Being a Christian I wanted ...to focus on Christ and not on me. The Wholy Fit Basic Level – Devotional Exercise DVD is perfect! Not only has it helped my back and my radiating nerve pain but it also helps quiet me and put my mind on Christ! (See this DVD on the Store page.)
Learn More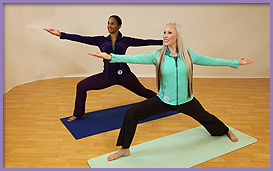 Testimonial: Strengthened with Scriptures
This is truly a wonderful DVD. It has a nice flow that was easy to follow the first time. I have fibromyalgia and was looking for an alternative to yoga and this is it! It helps you stretch and strengthen your body while listening to wonderful scriptures being read and relaxing music. I'm looking forward to ordering the other DVD's... (Click the link to read more testimonials.)
More Testimonials