More Articles About WholyFit
Classes Stretch Mind, Body and Faith. Kayla Gahagan, Rapid City Journal, WF Instructor Danielle Theis October 2011
WholyFit mentioned in The Fitness Driven Church. Christianity Today, June, 2013
WholyFit Workout Program Exercises the Body and The Soul. by Katie Mccarthy, Ledger Inquirer, WF Instructor LaToya Brassell, July, 2012
Keeping Fit with Help from the Lord, by Annie Ellison Squamish Reporter, WF Instructor Marellie Wiebe, November 2013
WholyFit mentioned in What Can I Do with Those Extra Holiday Pounds? examiner.comreligion/spirituality, January 2014

WholyFit: A Great Alternative for Yoga. Kristine McGuire, April, 2014

Exercising the Mind, Body and Spirit. Margaret Dwiggins, Findlay Courier, WF Instructor
Karin Johnson September 2014

New at the Y: Healthy Living Director and Fitness Programs. Sandra Baer Naples News, WF Instructor Debbie Passero Oct, 2014 (shows that WholyFit is at YMCA)

Fitness with a Heavenly Touch. Sarah Johnson/View from the Pew Times Record News, WF Instructor Allison Nelson, Nov, 2014
A Nation First Comes to Young. Young Witness, WF Australia Gold Retreat January, 2015
Out of print:
Start A Fitness Program in Your Church. Laura Monica, Faith and Fitness magazine, April 2011
Ask Dr Rita: Interview with Fitness Expert Laura Monica. Blogspot, Dr. Rita, October 2013
Faith and Fitness magazine, Laura Monica, April 2011   
Ask Dr Rita Interview with Laura Monica, October 2013  
Classes stretch mind, body and faith by Kayla Gahagan, Rapid city Journal, WF Instructor Danielle Theis October 2011   
(WholyFit mentioned in article) The Fitness-Driven Church, Christianity Today, June, 2013   
WholyFit workout program exercises the body and the soul by Katie Mccarthy, Ledger Inquirer, WF Instructor LaToya Brassell, July, 2012  
Keeping Fit with Help from the Lord, by Annie Ellison – Squamish Reporter, WF Instructor Marellie Wiebe, November 2013    
(WholyFit mentioned in article) Stretching the Truth about Yoga Charisma Today, January, 2014   
(WholyFit mentioned in article) What can I do with those extra holiday pounds? examiner.com-religion/spirituality, January 2014  
WholyFit: A Great Alternative for Yoga, Kristine McGuire, April, 2014   
Exercising the mind, body and spirit by Margaret Dwiggins, Findlay Courier, WF Instructor Karin Johnson September 2014 
New at the Y: Healthy living director and fitness programs by Sandra Baer Naples News, WF Instructor Debbie Passero Oct, 2014 (shows that WholyFit is at YMCA) 
Fitness with a heavenly touch by Sarah Johnson/View from the Pew Times Record News, WF Instructor Allison Nelson, Nov, 2014   
A Nation First Comes to Young, Young Witness, WF Australia Gold Retreat January, 2015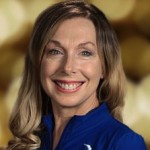 CONTACT ME to chat!
-Laura Monica, WholyFit Founder