Online Silver Certification
New Semester for Silver Online Training starts January 15, 2014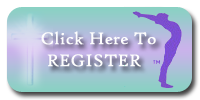 WholyFit offers totally online Silver Certification sessions which cover the theory part of the training including anatomy as well as fitness theory and practice. It also covers Layer 1 of the Ephesians 6 routine exercise practice/technique. (Don't worry you won't have to do anything like the picture below!) NO EXPERIENCE NECESSARY. ALL BODY TYPES WELCOME!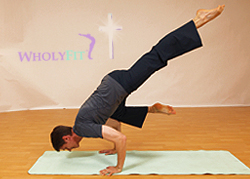 The Silver Certification training will require about 30-40 hours to finish, and you will be able to start teaching the basics of WholyFit Devotional Exercise as soon as you have completed the sessions.
You will have unlimited use of WholyFit Platform for 90 days to download all of your training materials and streaming videos. You can complete your Silver Certification at your own pace.  You will not get a better certification anywhere, and you will be blessed throughout the process as you learn about fitness from a Biblically Christian perspective.
You may start your training right away as soon as you register by paying your tuition which covers Silver Certification.
Registration covers Silver Certification: Layer 1 Technique, Theory, Anatomy.
After you receive your Silver Certified Certificate you may begin teaching a Layer 1 WholyFit class!
Complete Silver Certification online from the comfort of your home!