Professional People

Why Get WholyFit Certified?
Because that's what professional people do…
All fitness professionals go through training and testing issued by the contemporary experts. WholyFit leaders are vested in maintaining the competency and consistency of the Gentle Body Power system's programming and procedures.  WholyFit Certification is professional fitness training. The cost is low considering the vast amount of training, information and one on one coaching you get through WholyFit! You won't find a better certification anywhere.
WholyFit is run by fitness professionals and we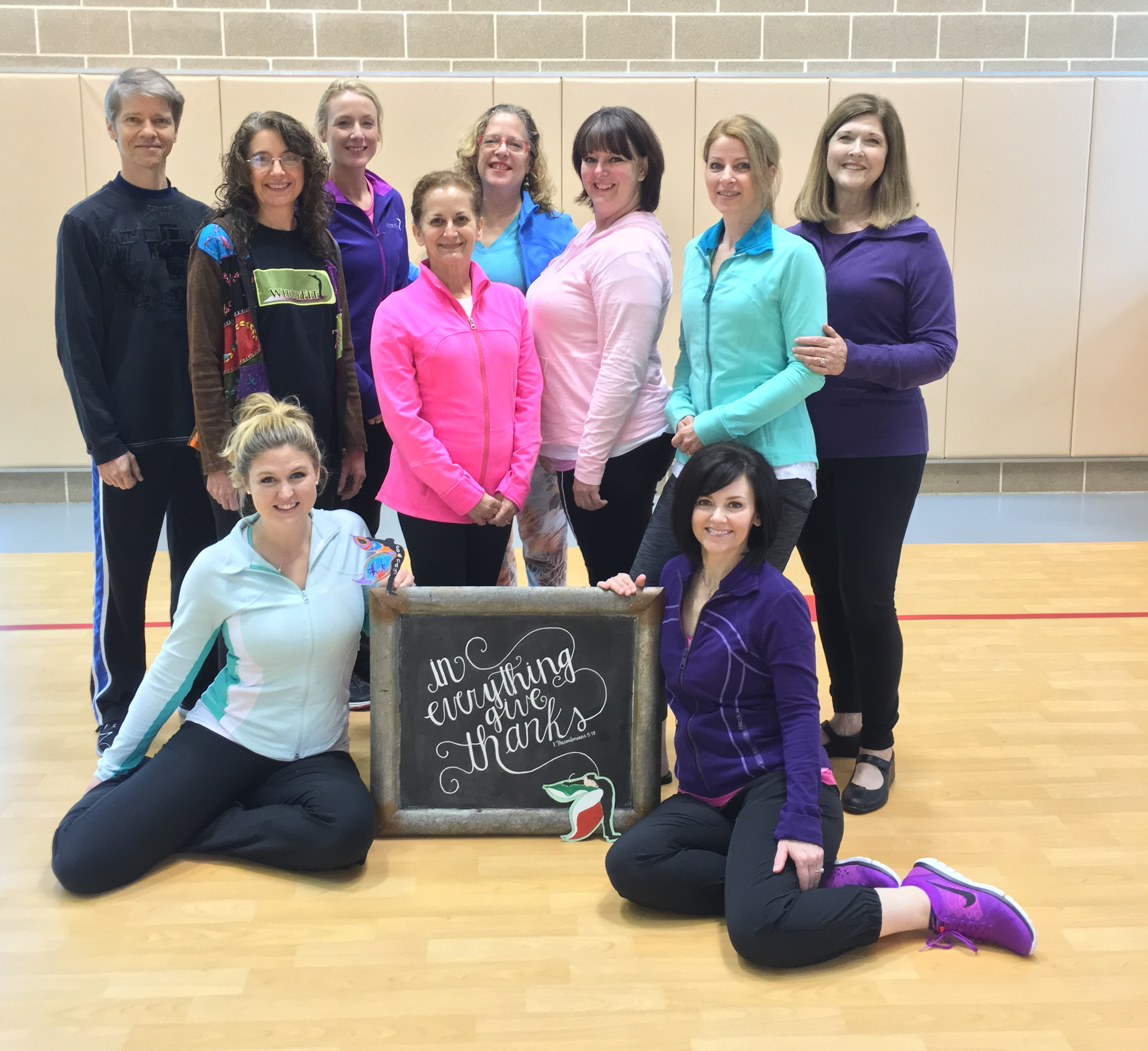 aim for excellence. Founder/curriculum writer Laura Monica has spent over 3 decades in the professional fitness environment, is certified by the American College of Sports Medicine, and has taught all kinds of fitness classes in gyms and churches. All WholyFit systems and routines are pre-tested in the actual fitness environment on real people.  Get certified online from the comfort of your own home and start training others in the basics of GBP in just 90 days.
WholyFit Certification is a valuable asset to you whether you are a start-up fitness professional or an expert. WholyFit Teachers are fitness professionals because they go through this high quality certification. Certification is imperative to insure the safety of biomechanics and efficiency of the WholyFit Gentle Body POWER exercise system. Fitness certification is industry standard for fitness instructors and personal trainers and you'll love the process!
WholyFit Professional Fitness Certification
As you complete WholyFit's certification programs
,
you will enjoy studying the fundamentals of fitness theory and practice, teaching methodology, exercise safety, and proper technique. These principles can be used as background for training people using any type of exercise system. In addition, you will also receive specialized instruction in the WholyFit core fitness program called Gentle Body POWER.
Click here to learn how to get certified by WholyFit
 to equip you for professional personal training and fitness leadership from a Biblical worldview.
WholyFit Gentle Body POWER system contains every component of fitness, is low-impact and easily accessible for every body.
Strength
Flexibility
Stability
Stamina
Cardio*
WholyFit Gentle Body POWER is a total body workout for the whole you! The system is multi-level and self-paced and can be gentle or intensely athletic, depending on the certified WholyFit Trainer and the goals of the fitness client. *Cardio-respiratory development happens any time your heart and lungs work at an elevated pace. The intense practice of the WholyFit system is highly beneficial for developing cardio-respiratory fitness.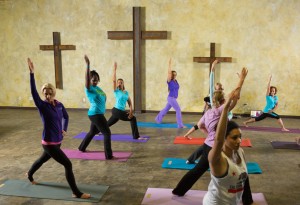 Is your passion to reach people where they live by presenting exercise as a nurturing benefit?  Use your time, talents and passions to serve your community and build relationships.
Fitness Ministry
Church community, neighborhood or care groups are ideal settings for WholyFit exercise fellowships.  Small group exercise classes are great for retreats and Bible studies. Hold a small group or one on one personal training class from your home. Be a Fitness Professional as a business or ministry whether you choose to charge for your classes are not. A fun idea in lieu of charging is for participants to offer donations to the church or to an adopted charity.
Fitness Business
As a Gentle Body Power Health Fitness Consultant, personal trainer or group exercise instructor you can work doing what you love and make friends at the same time – what could be better than that? WholyFit is a professional, high quality certification. WholyFit instructors have used their certifications to get jobs as personal trainers and group exercise instructors and have offered WholyFit  and GBP classes at health clubs, YMCA, schools, rec centers, cruise ships, retreat centers, hospitals, churches, retreats, etc…  

Conclusion
Whether you get paid or not, helping people with their fitness goals contributes to the eternal and to the Kingdom of God. Excellent, caring fitness pros who develop supportive relationships with their clients are better at what they do. When service comes from the heart, through your talents and lead by the Holy Spirit, your work becomes your calling and mission! Fitness leads to health and extends lives. Exercise is God's good medicine. Bring healing and wholeness to others!


WholyFit Gentle Body Power is a unique core fitness training system.
The only place to learn Gentle Body Power exercises and techniques for personal training and group exercise is through WholyFit certification. Train people with the WholyFit Gentle Body POWER system in health clubs, private studios and churches. Certification equips you to teach GBP group fitness classes and to use the system for one on one personal training.
Those certified by WholyFit are authorized to use the WholyFit Gentle Body POWER name, system and trade secrets; for example the M.A.T. technique (Musculo-skeletal activation technique) is unique to the WholyFit system alone.
WholyFit is trademarked, which means that "WholyFit," including all homonyms and spellings, is protected. This maintains purity of our core values, mission and goals. Join us! A few other WholyFit trademarked domain names: holyfit.com, whollyfit.com.
Gentle Body Power is Devotional exercise that is healing the to heart, renewing to the mind and powerful exercise for the body.
WholyFit basic certification requires the study and practice equivalent to a 40 hour college course. Certification focuses on exercise oriented training in anatomy, exercise physiology, technique and teaching methodology; and development of a Biblical worldview.