Testimonials
Endorsements:
Mike Shreve endorses WholyFit in Charisma Magazine. CLICK HERE
Mike Shreve
/ The True Light Project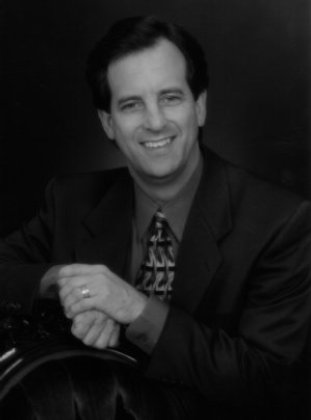 I deeply appreciate Laura Monica's commitment to offering an alternative to yoga. Before becoming a Christian, I was a student of a… guru and a teacher of Kundalini Yoga at four universities in Florida. I fully understand how the practice of yoga can carry a person into deep spiritual deception. I see Laura Monica as a Spirit-empowered missionary in a world full of new age ideas. She offers clarity on issues that desperately need to be addressed with reason, intelligence and compassion. Surely God has brought her into the Kingdom for such a time as this. Mike Shreve, www.shreveministries.org
Cody Sipe, PhD
Clinical Exercise Physiologist, presenter for ACSM, ACE, ICAA, ISAPA,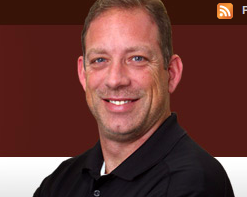 Here is a transcription of a video by Dr. Sipe endorsing WholyFit. (Click here for video). Dr. Sipe says, "I specialize in fitness for middle age and older adults. I'm also a clinical exercise physiologist and if you're thinking about WholyFit, let me tell you, I definitely endorse WholyFit. Here's why:…When you look at yoga, yoga has some poses and exercises that frankly, are dangerous and you need to be wary…as an exercise physiologist, I look at my clients doing yoga and I'm very concerned about people who have arthritis, osteoporosis,… high blood pressure, cardiovascular disease, diabetes, obesity, you name it…there are some very big concerns about doing yoga. Plus… I don't see alot of evidence coming out supporting the benefits of yoga like we do with some other exercise methods. For WholyFit, the tagline is Better than Yoga and really that's true because those dangerous movements, some of those bad biomechanic principals, are taken out and replaced with something that's better… so from the biomechanics standpoint, from the physiology standpoint, and just from the pure fitness standpoint, your'e going to get a better product. So if you're going to learn it, learn it the right way and WholyFit is the way to go. Secondly then, as a Christian, I'm very concerned about spreading yoga and spreading the philosophies and really the religion. That is a big part of yoga, so when you're in poses and you're supposed to be… using your "energy centers" you're supposed to be… devoting yourself to certain beings, that's really inappropriate for Christians and so if we can take that out, that's better. And then if we add something in such as some devotion and some meditation, now I think that we've got something that is really on the money, so that we can really worship while we are exercising and I think that is just a fabulous tool to have. So just from the physical standpoint and the spiritual standpoint I highly endorse WholyFit and think that you really need to consider this as a training tool. You are going to learn some great stuff in this training system that will benefit you and that you will be able to use with your clients."
CLICK HERE to view the video of Dr. Sipe
---
WHAT PEOPLE ARE SAYING
ABOUT DVDs and CLASSES
Angelina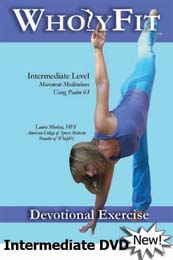 Hi Laura, I just want to let you know that I received both DVD's in the mail. I did the basics today and am in awe of the Peace of God and His anointing over your DVD and your ministry. From beginning to end I felt confident and felt I was guided into a workout that represented TRUTH! Thank you and thank you again for being obedient to the Creator of Movement. I feel free! I am going to pass this on to all of my friends who are doing yoga, they have no idea WholyFit even exists.
Jennifer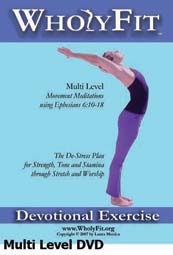 I love the video I recently ordered! I love how the poses are given Biblically related names! This is the first time that I actually LIKE to exercise! I'm not taking away from my Bible study time in the morning. I'm enhancing it!! Many blessings to you and your staff, Laura!! You have blessed me!
Michele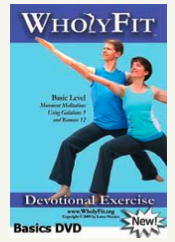 It has always been hard to find the time for either exercise or devotion with demands of family life and a job, but I think that is why WholyFit works for me. Both the prayer and the exercise are good for me and I feel like I'm not just exercising for the exercise now. I'm better about doing it because I know that during that time I'm also able to devote time to prayer. Thank you, thank you.
A.C.
/ Woodlands, TX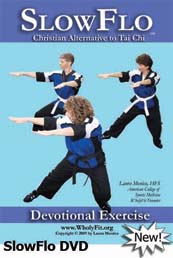 What closeness to Christ we can experience by combining His Word and the physical movements of our bodies. This is an awesome way to reach so many seeking souls in our community and beyond. What a fulfillment and completeness they will experience, body soul and mind. I can't wait to practice, practice and practice some more.
L.M.
/ The Woodlands, TX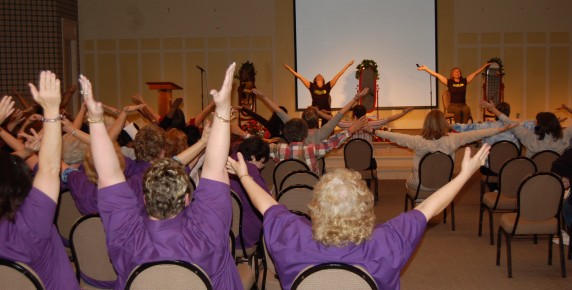 After exercising so many ways regularly for so many years, Wholyfit is the only class I would recommend to anyone, that finally connects the mind, body, and soul in one. Wholyfit has brought the strengthening, coordination, flexibility, balance, and cardiovascular exercise together without high stress or impact on the body. It clears the mind and cleanses the soul by giving praise to the Lord in a safe and christian way.
L.P.
Class Participant / The Woodlands, TX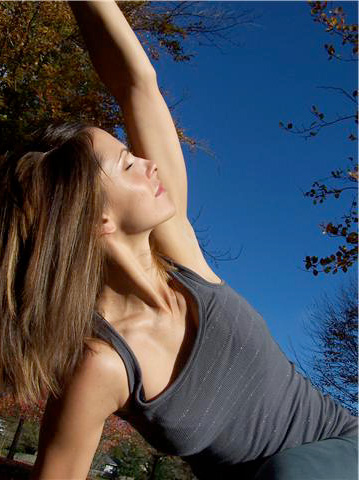 WholyFit allows me to be in touch with God through The Holy Spirit… Inwardly, by granting me the fruits of the Spirit (Gal 5:22-24), upwardly, by praying (Rom 8:26) outwardly, by pouring God's love into my heart (Rom 5:5) and by reminding me of the strength I obtain every day through Christ and Christ alone (Phil 4:13).
L.N.
Class Participant / The Woodlands, TX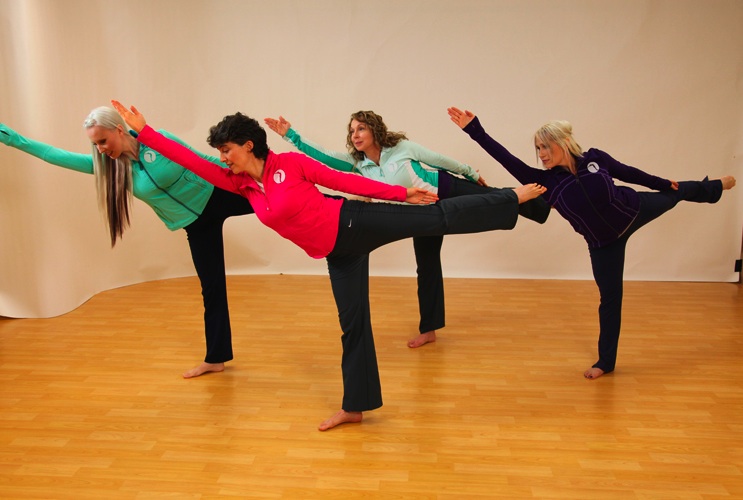 I love Wholyfit because it is the most fulfilling form of exercise. You have the opportunity to push your body and fill your Spirit at the same time. It truly is a mind, body, spirit experience and there is nothing else quite like it.
R.Y.
Class Participant / The Woodlands, TX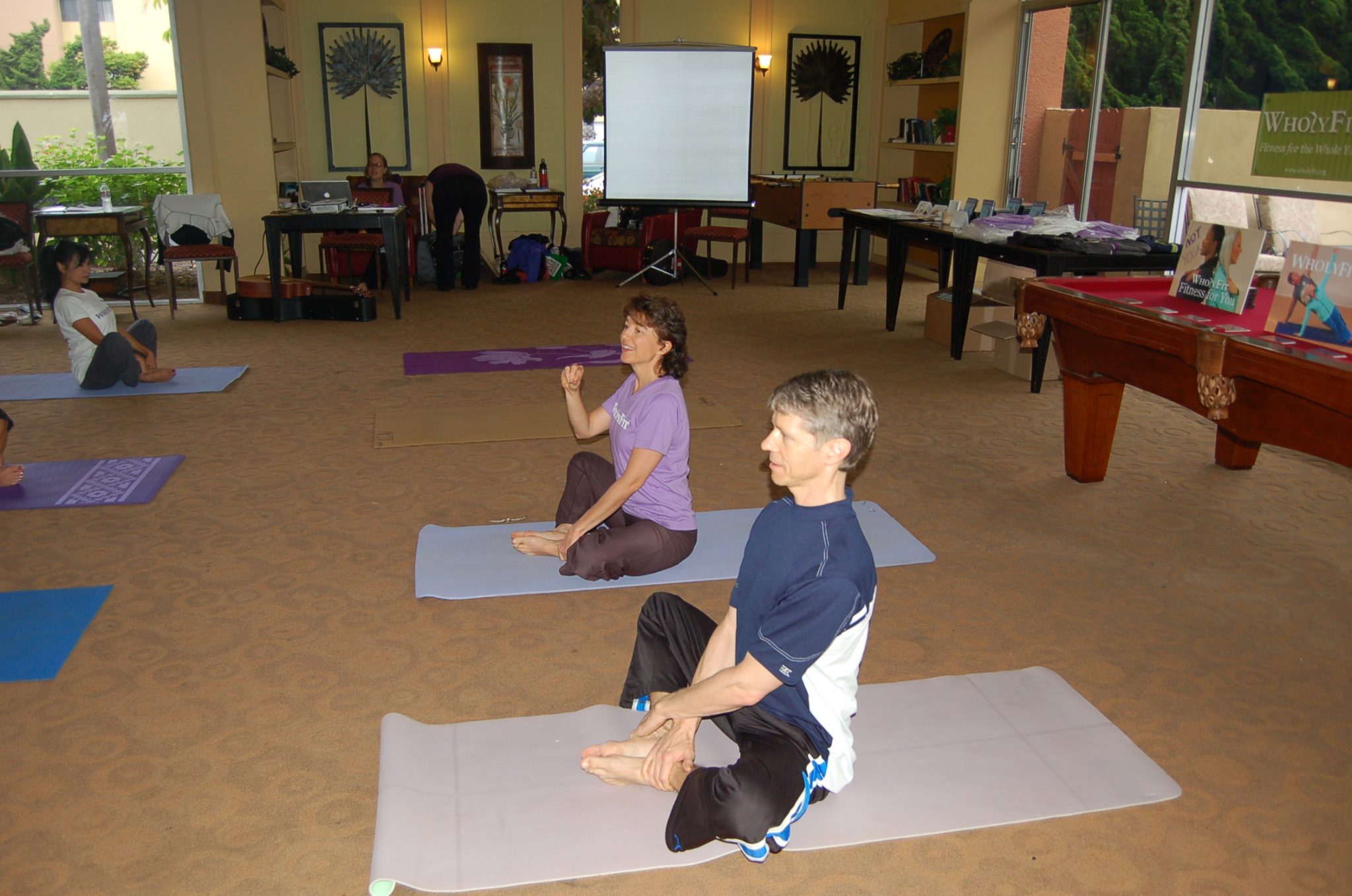 I needed this in my life.
J.C.
Class Participant / The Woodlands, TX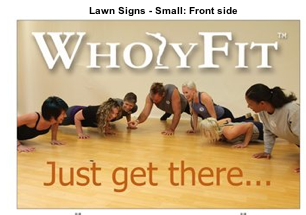 It has been such a blessing in my life.
Lori
Expressing a sudden knowledge of God's love during a WHOLYFIT class / WholyFit Class Participant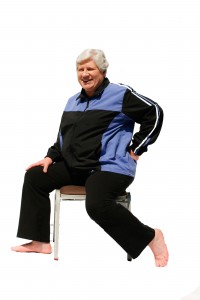 I haven't felt anything like that for a long, long time. I'm really looking forward to the next session.
S.L.
Class Participant / The Woodlands, TX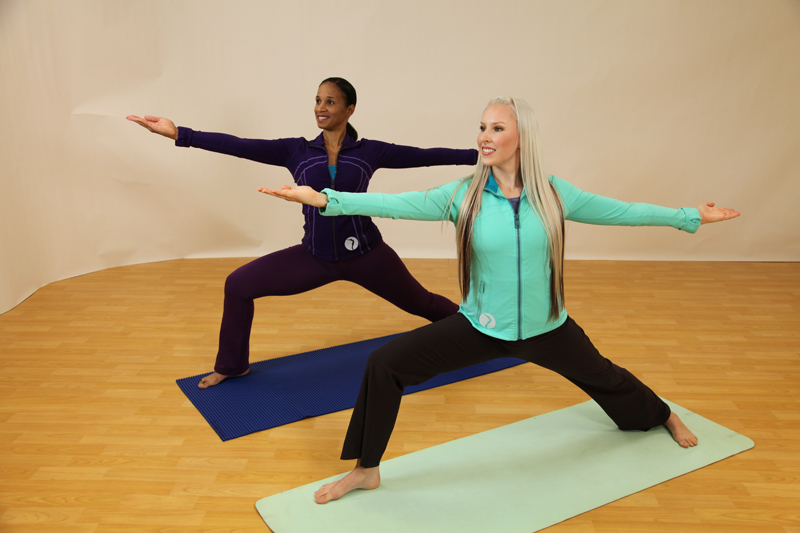 What a wonderful, God-honoring way to get the benefits of yoga and God's Word together. I'm sorry I didn't join you sooner!
M.B.
Class Participant / The Woodlands, TX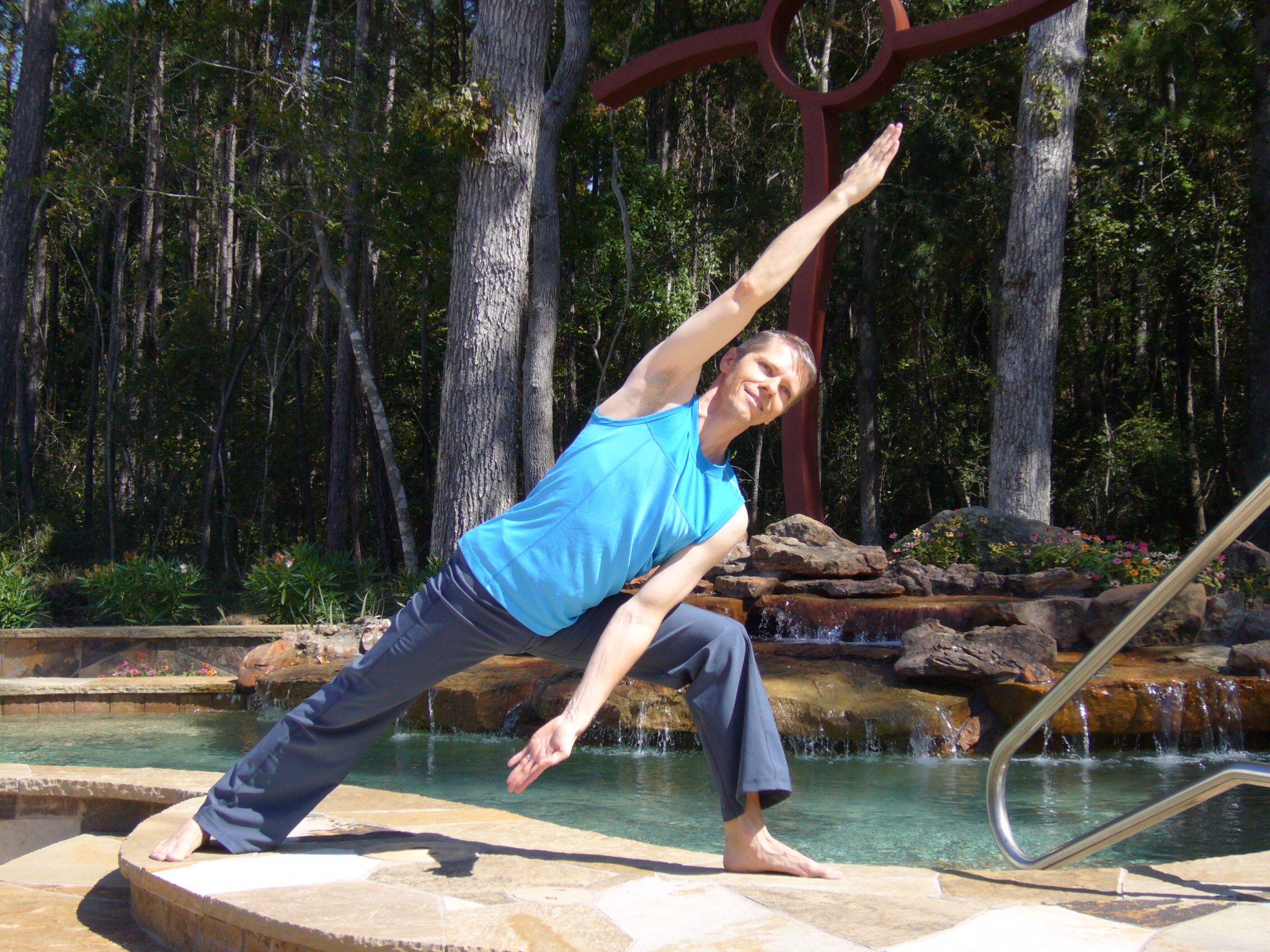 I used to have arthritis. Just getting up and down from a chair, about 10 years ago was painful. I used to also have to go to the chiropractor twice a month. But since doing all this strengthening, and stretching, I don't have to go to the chiropractor at all, and I have no arthritis in my hips at all. I feel like there is more space in my joints, therefore no pain.
S.A.
WholyFit Teacher in Training / Houston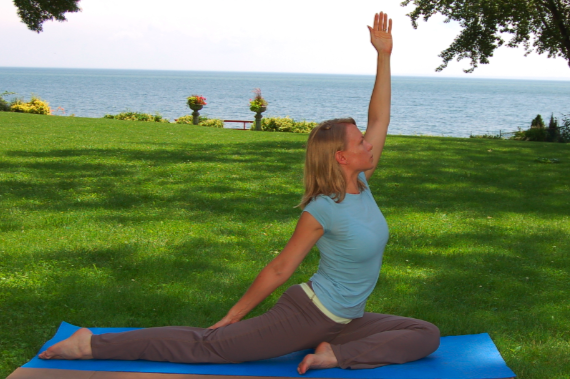 I am so excited to find WholyFit! I am working on the women's ministry team to develop a Christ focused fitness program where I am a member. I started out searching for some DVD workouts with worship music. I had no idea a program existed right here in The Woodlands for "immeasurably more than I can ask or imagine!" I will attend on the 9th. Looking forward to it!
D.T.
Teacher in Training / Dallas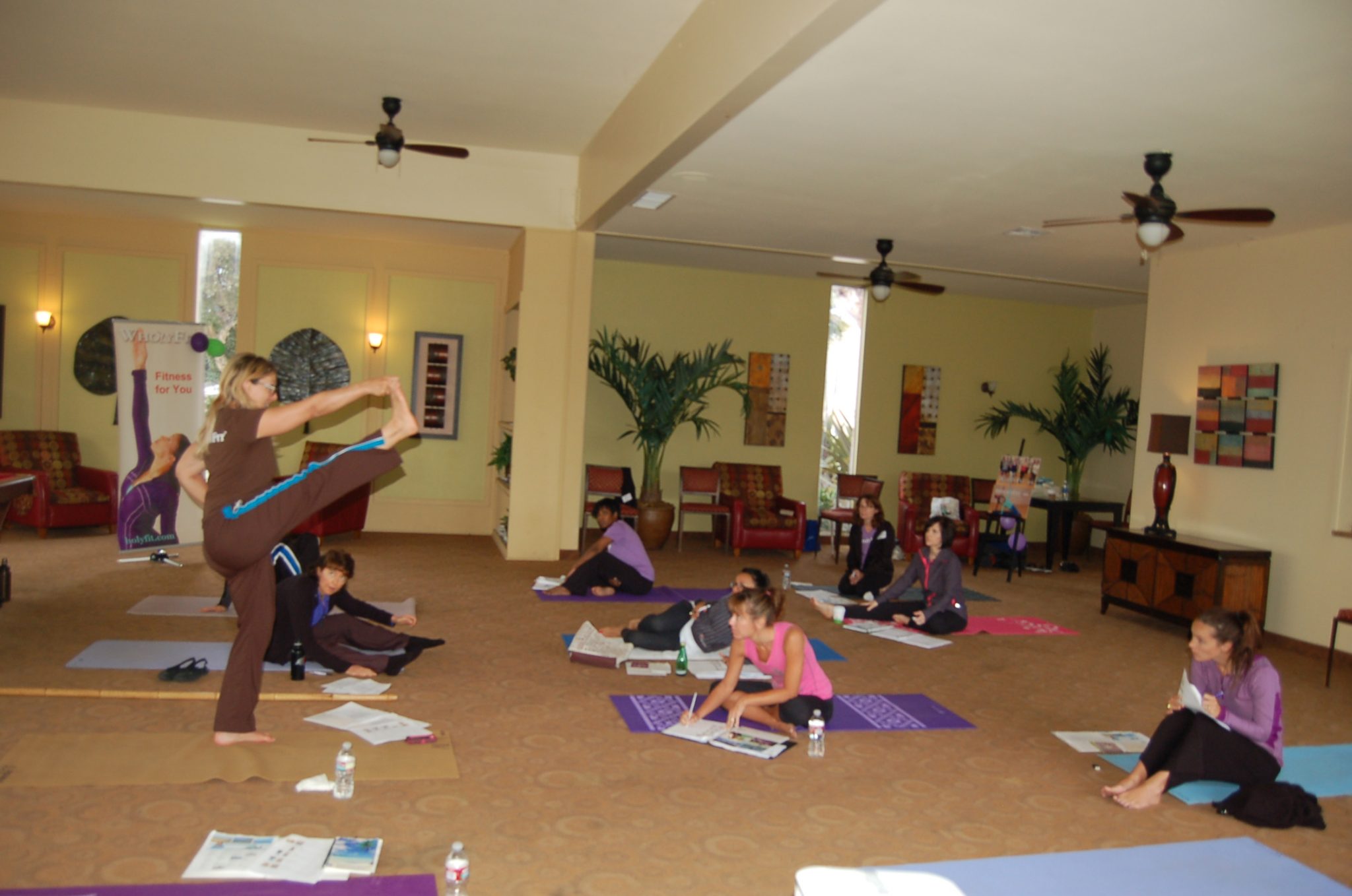 As I read the instruction manual, my heart overflows. I can hardley contain my emotions. It is a long story. Let's just say for now that you have brought to fruition a dream and passion that has been in my heart for 20 years. God bless you and the ministry. My prayer has been recently that God would give me a passion for my profession.
---
WHAT PEOPLE ARE SAYING ABOUT CERTIFICATION
The following excerpts are answers of WF instructors/trainees who attended Gold retreat, to the question: What did you learn about God, yourself & ministry?
S.A.
Gold Retreat Attender
God is the provider of every good gift. He has a plan for me…before I gave my life to Christ exercising was only for me – my satisfaction, my vanity so I could look like I wanted to. But God changed that through WholyFit. Now exercising is a time to spend with Him. He has given me purpose. WholyFit allows me to redeem for God's glory, fitness and health, in my life and to help others do the same thing…God is redeeming people seeking wholeness (physically & spiritually) through WholyFit…
B.B.
Gold Retreat Attender

Ministry is God's work not mine… all that power, peace, love, healing, deliverance, saving, forgiving God does so wonderfully and miraculously through me as I stay completely surrendered walking in faith in Him and His promises.
C.S.
Gold Training Attender 2016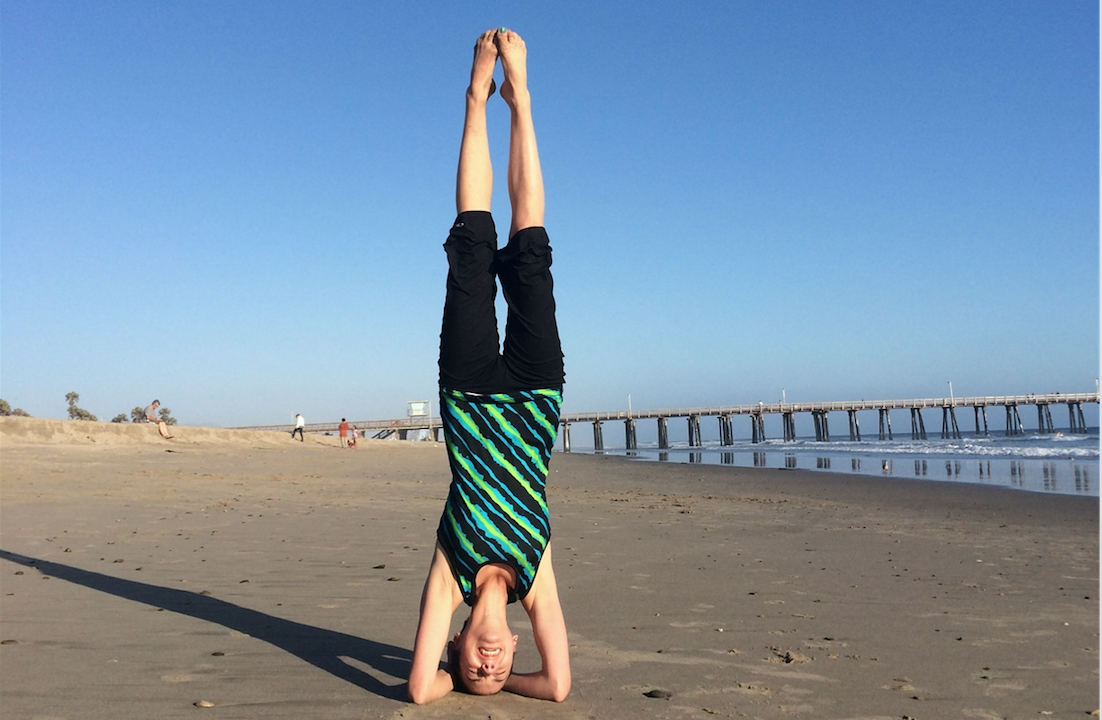 After my second time of attending Gold (this past September), I was reminded of how WholyFit is truly WHOLYfit. What a room full of God's love, God's healing in every way, encouragement, yet challenging us in our fitness and faith. God spoke through the Bible Studies a lot also as some of those passages became a theme message for me that carried me through many challenges.

I just finished my WholyFit workout. As always, I feel so strong physically, so restful spiritually and mentally, and happy that I did the workout though I was tempted to not while balancing a busy workload. The minute I started the workout today, I was completely enjoying it and able to worship literally through every posture as they are linked to Bible verses, concepts and passages.

I appreciate that you've carefully designed each posture from the ground
up kinesthetically in order to maximize stability, strength and
flexibility (Wow, I keep remembering that demonstration you did on me
and how amazed I was that in seconds I could suddenly stretch so much
farther with no resistance at all!). I also feel so safe because the
exercises are created considering injury prevention while doing all
three of the above.

WholyFit is for those who can't even touch their toes yet. It's for the
ballerina who wants to improve and keep fit safely. It's for the elder.
It prevents injuries. It provides an in-motion devotional and worship
time corporately or individually. It gives those of us who aren't as fit
a feeling of accomplishment and hope to grow. It's a tool to help heal
stress and anxiety. It provides a kinesthetic means to memorize and
worship through the Bible!!! It provides community (though I confess I
need to be better on my end and will!). It's about love, about truth,
about encouragement, about healing, about challenge, about fun, about
being fit, about being destressed, and most of all… about Jesus!!!

Thank you, again, Laura, for offering your gifts in fitness, love,
encouragement, etc. to God so that He could bring this devotional
exercise into being!
M.W.
Gold Retreat Attender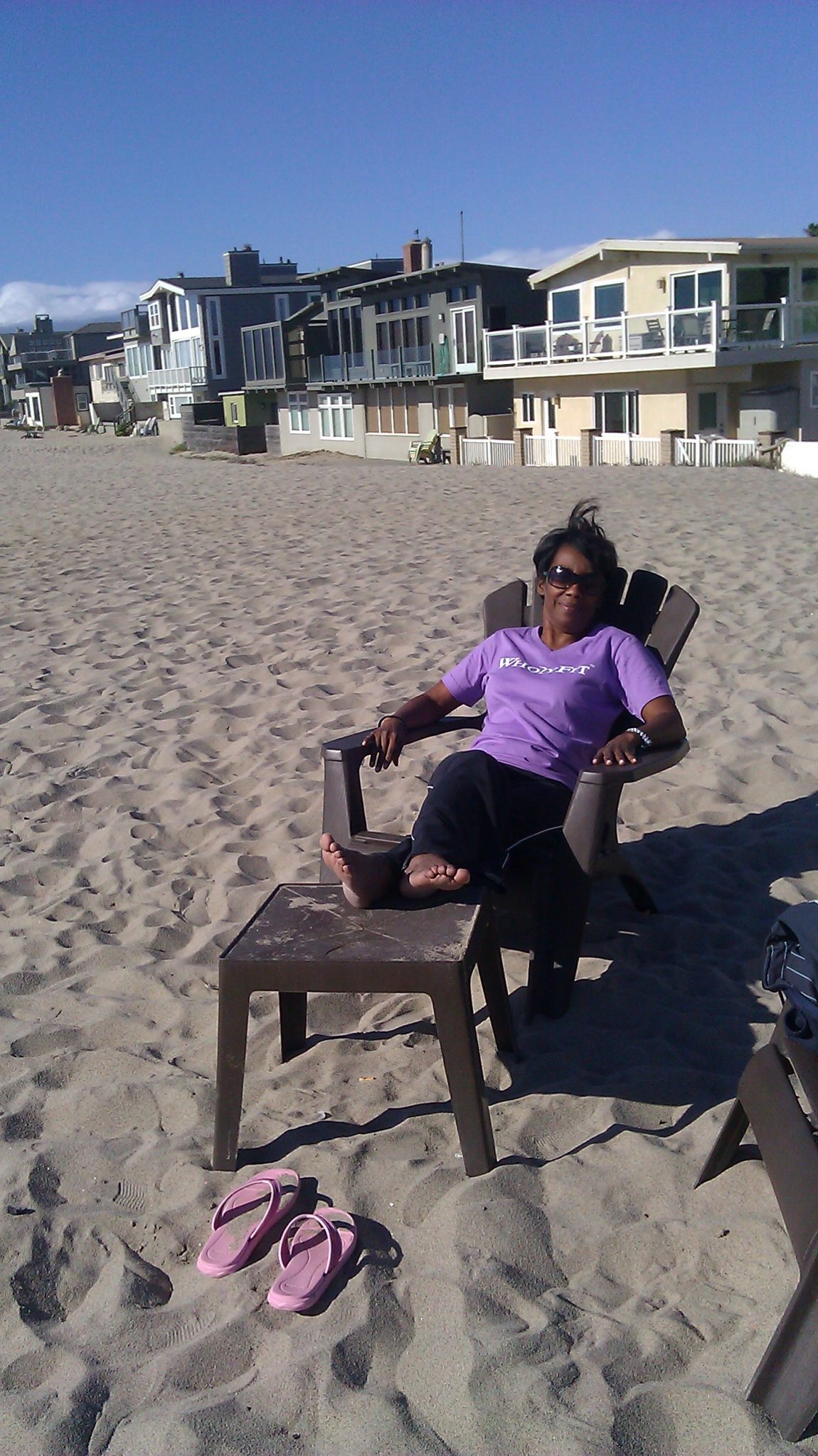 Ministry is about being a broken vessel, an obedient servant, available to listen to God and just let Him work through you so that His grace can be revealed to others. God really does want to use me in my uniqueness by leaning on His strength and love and faithfulness. I don't have to be afraid of sharing how He has carried me through the trials in my life.
T.A.
Gold Retreat Attender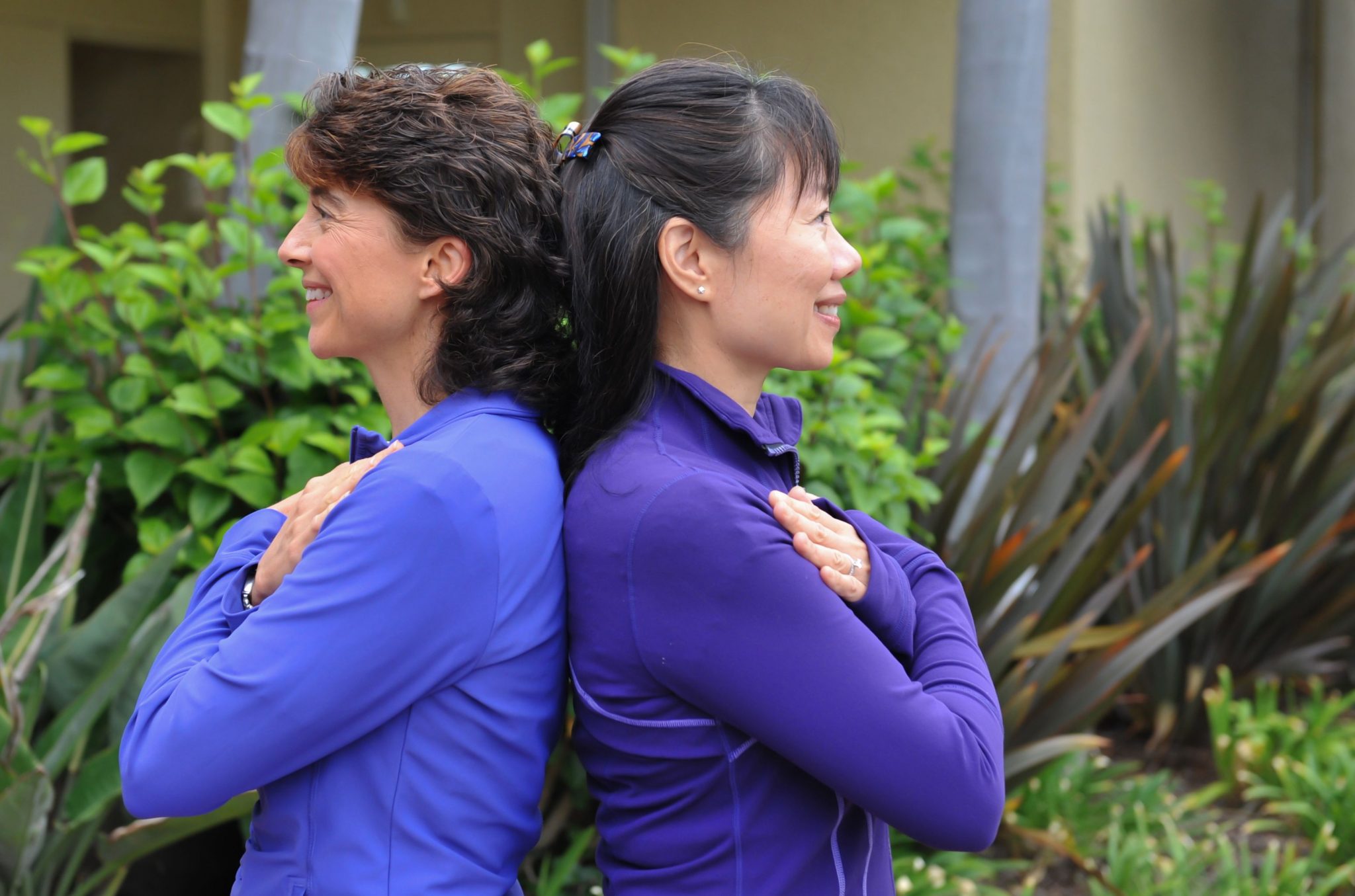 Thus far through my journey with WholyFit I've learned so many things I don't know where to start. As far as what I've learned about God is that His dreams and purposes for my life far exceed anything I could ask or imagine! he is faithful to bring to fruition and complete whatever he has started in me. He is revealing Himself to me daily and confirming what my heart already knew – that WholyFit is a perfect fit for me! He will equip those whom He has called!
T.M.
Gold Retreat Attender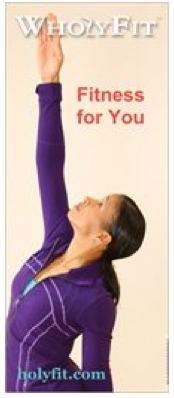 (A fellow instructor) stopped me on my way out tonight. She said, 'I know this is going to sound weird'… 'I think I am supposed to bless your feet.' My feet? Before I could respond she is on the floor with a hand on each foot praying Scripture that I shod my feet with the Gospel of peace – she prayed for my ministry of sharing the Gospel with the lost. I just praised God because she hadn't known I was crying over the lost (in yoga.) How beautiful is our Lord … not only was I blessed, but the women around me were blessed.
C.M.
Gold Retreat Attender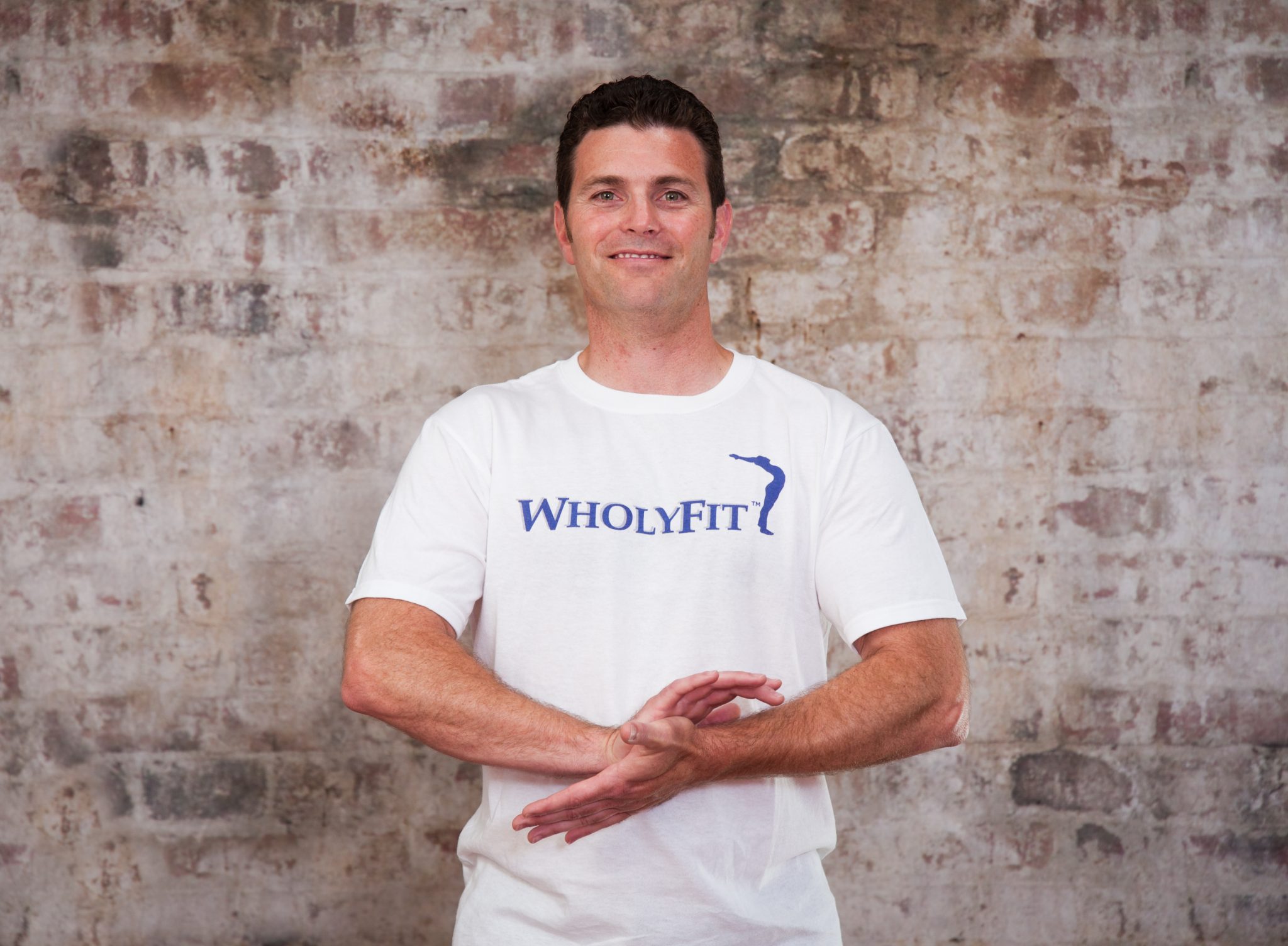 A gift of God should be used according to His will. I also realize that I must go deeper in His Word so that I will know and understand Him better and to …be better equipped when confronted or tried by trials.
K.C.
Gold Retreat Attender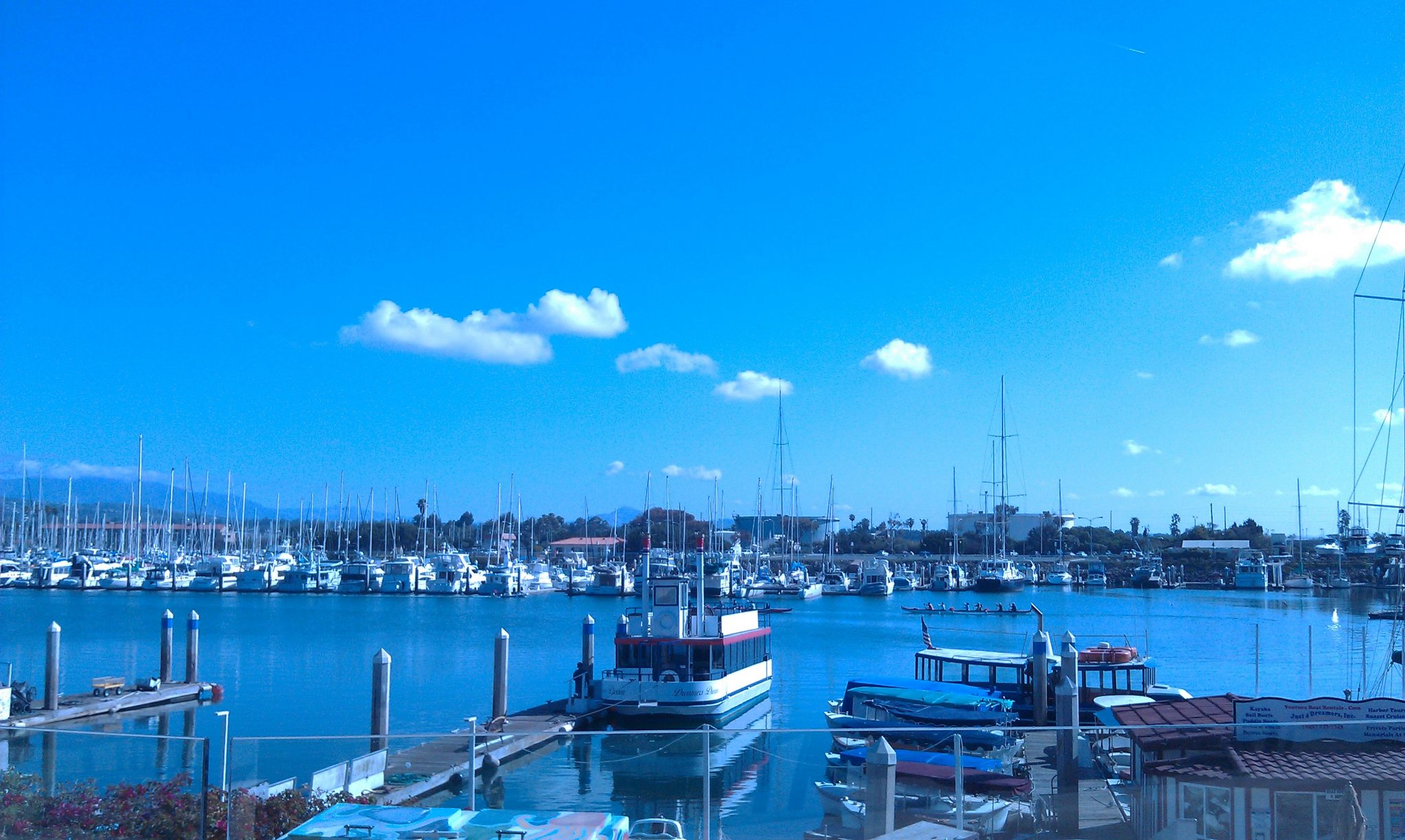 What I have learned about ministry: That I am a minister and that ministry is giving everything of myself without expecting anything in return. I do ministry out of love, out of my love for Jesus first and I do ministry for Jesus. Luke 4:18 says, 'The Spirit of the Lord is upon me, because He has anointed me to preach the Gospel to the poor; He has sent me to heal the brokenhearted, to preach deliverance to the captives, and rcovering of sight to the blind, to set at liberty them that are bruised." so by the power of the Holy Spirit… Christ within me is ministry.
M.D.
Gold Retreat Attender

Serve Him in Hispanic ministry sacrificially, faithfully. It's not about me- it's about … Jesus.
L.M.
16 Year Old Retreat Attender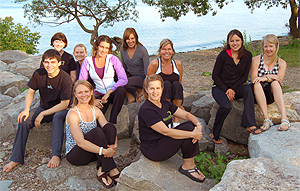 I am a strong woman of Christ in God's eyes, and the way He sees me is all that matters. It's not up to me to be good enough to serve God effectively – I can do my very best, but in the end, it's God that will change me and draw me to Himself forever and always.
K.L.
Retreat Attender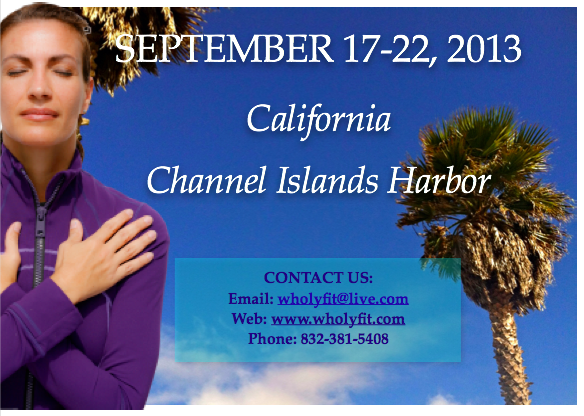 I thought I was coming to this WholyFit Retreat for one reason – and as it turns out God brought me here for another – His Reason. Servant-hood… that word has grabbed me by the heart and has squeezed tight these last few days. I will go back home and prayerfully seek God about how He would use WholyFit to glorify Him in my life. Not my agenda – but His Kingdom. I do not this, He gives us the desires of our hearts. Moreover, our desires are placed there by Him when we earnestly seek Him. He has placed WholyFit in my heart and i will seek Him so that I might become a good steward of this beautiful, powerful, God-glorifying ministry.
K.S.
Retreat Attender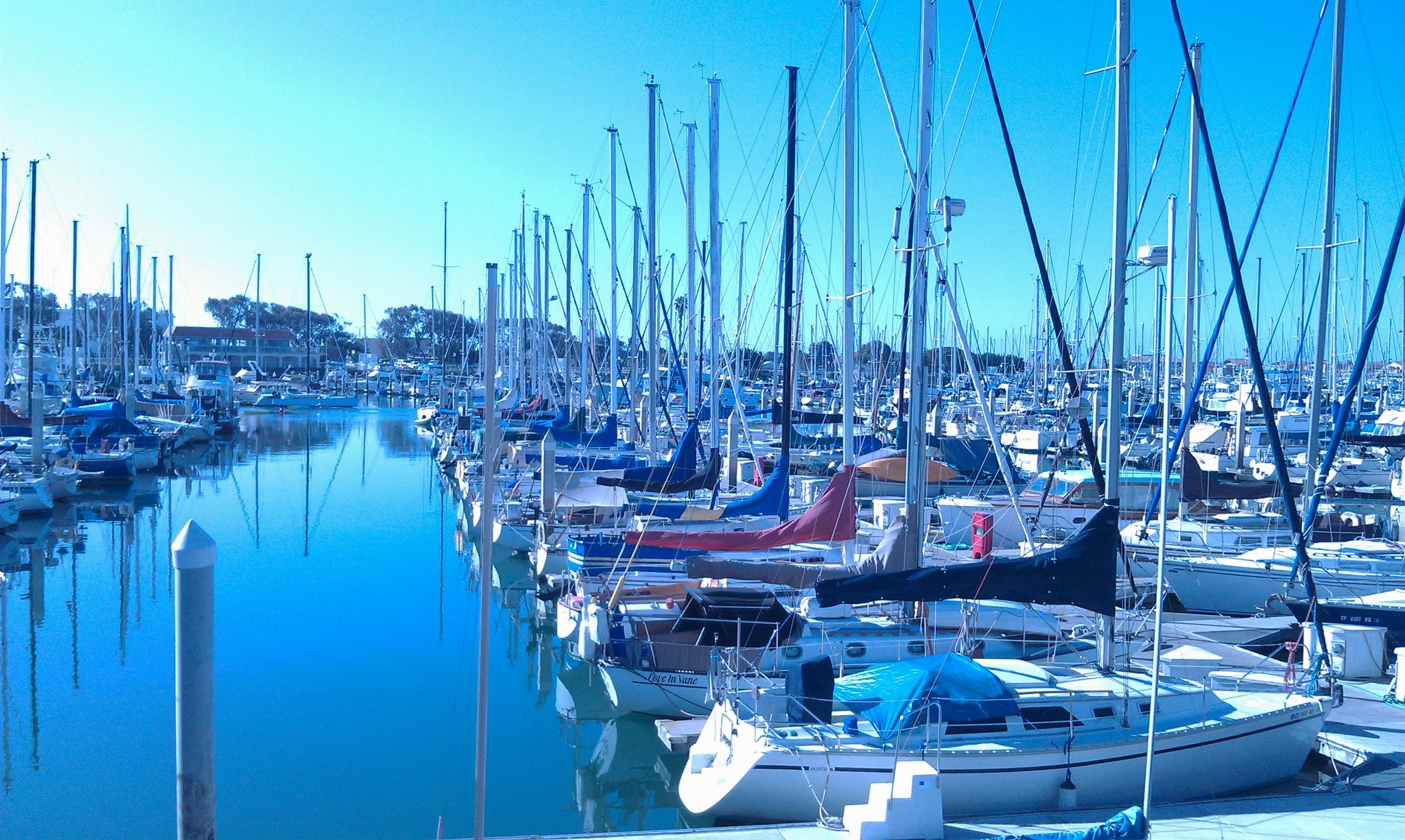 GOD NEVER MISSES IT! Although I've heard this so many times throughout my life, it was really important for me to be reminded that God never misses it when we do WholyFit classes for no money and often for no recognition. He knows ALL the sacrifices we make here on earth and He will reward us abundantly in heaven. THAT is ENOUGH!!
V.S.
10 Year Old Retreat Attender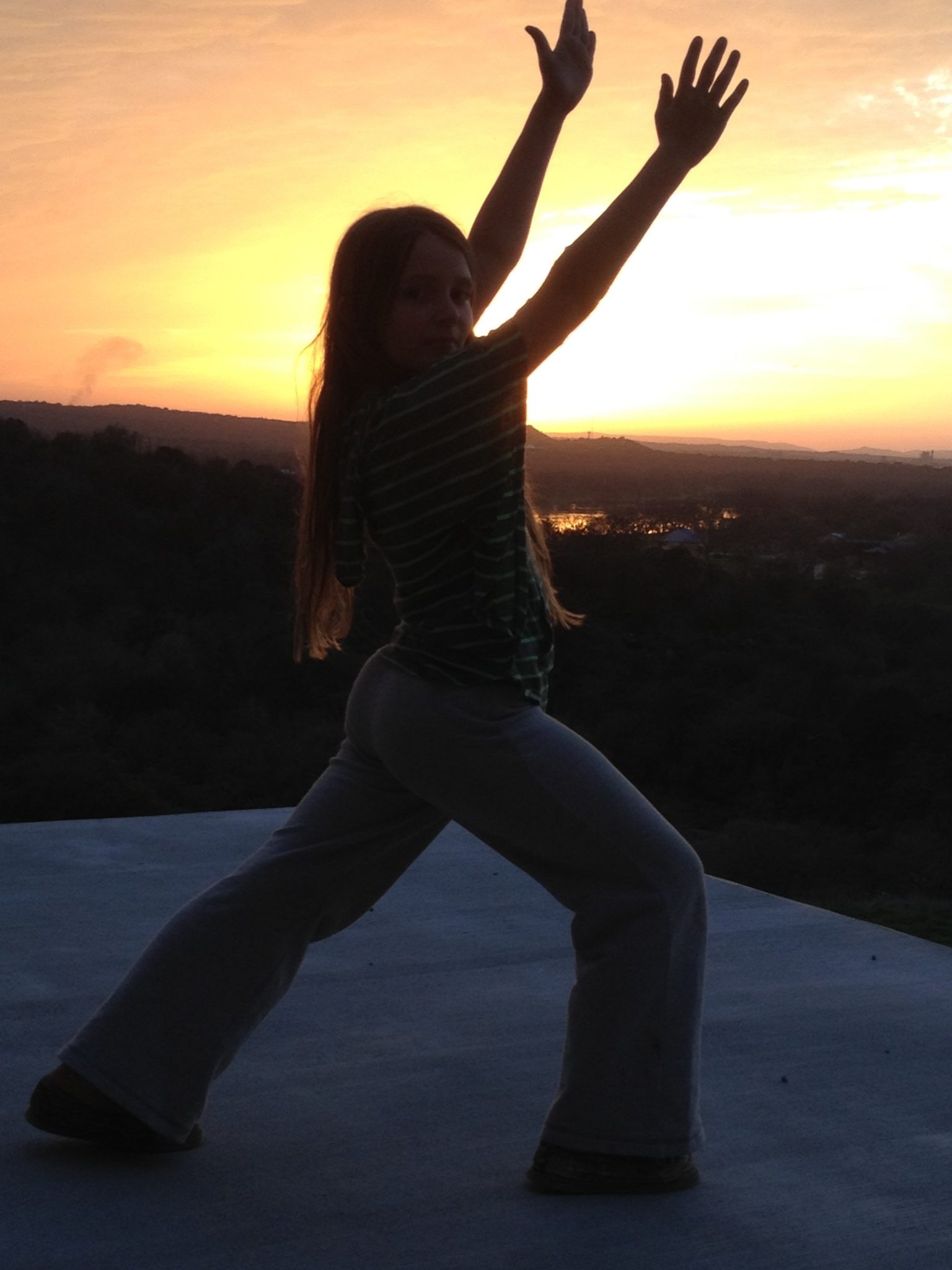 I learned that I can do this! That I do have all the strength and power to do WholyFit and I can bring people closer to Christ which is so awesome!…I learned that WholyFit is one of the best kind of ministry there is! I mean you get a great workout and learn about God at the same time! WholyFit has been a huge blessing to me and my mom.
WHAT INSTRUCTORS ARE SAYING
ABOUT RETREAT 2013
Rebecca
Retreat Attender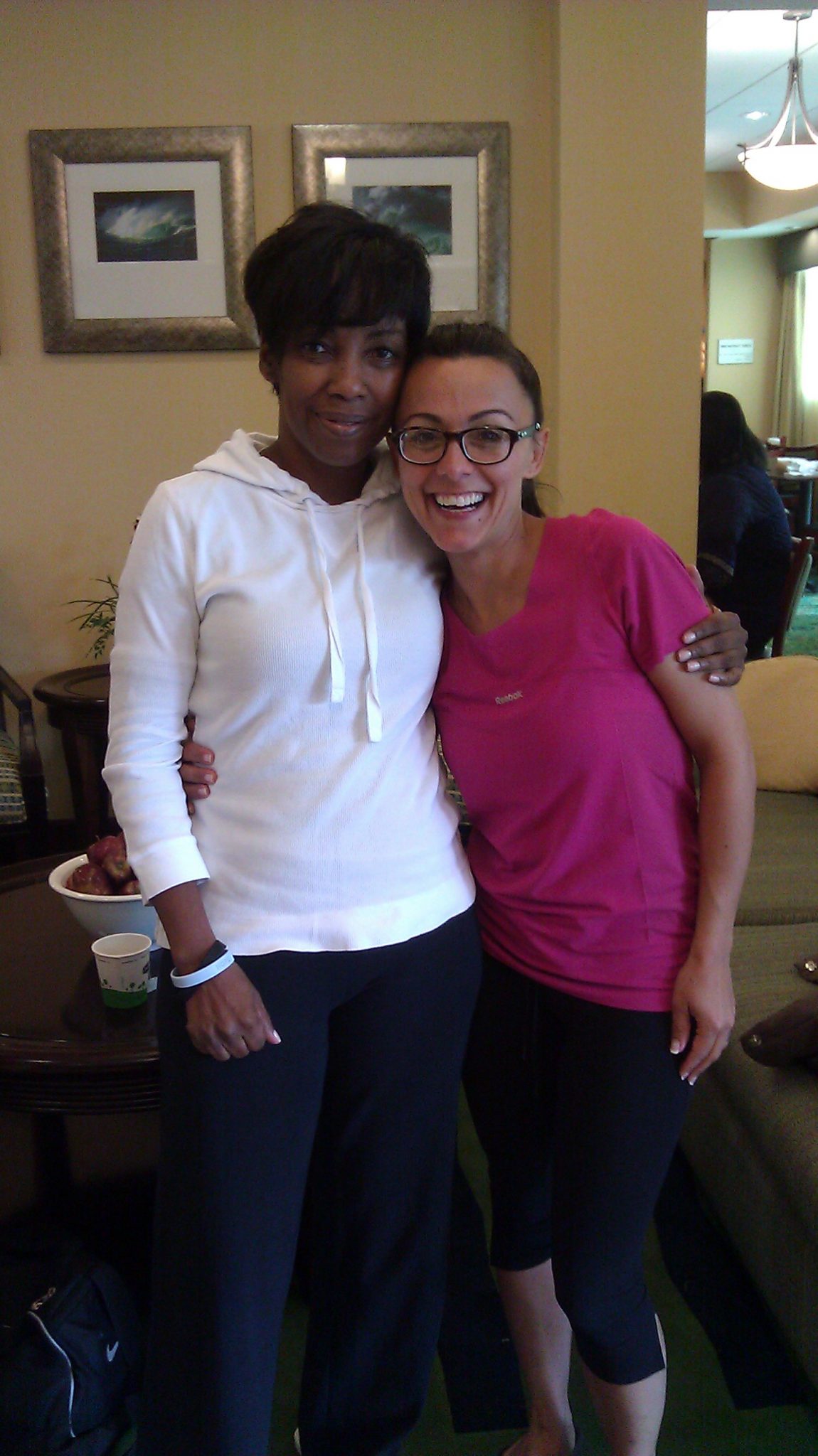 Thank you so much for such a wonderful retreat. I learned so much from you and I left really inspired. Thank you for taking me under your wings and watching over me. I can't wait to roll out WholyFit in LA. Keep praying (for my) class! Thank you again for everything! I had so much fun and I am now really going to try to rely on the Lord for strength.
Karalyn
Repeat Retreat Attender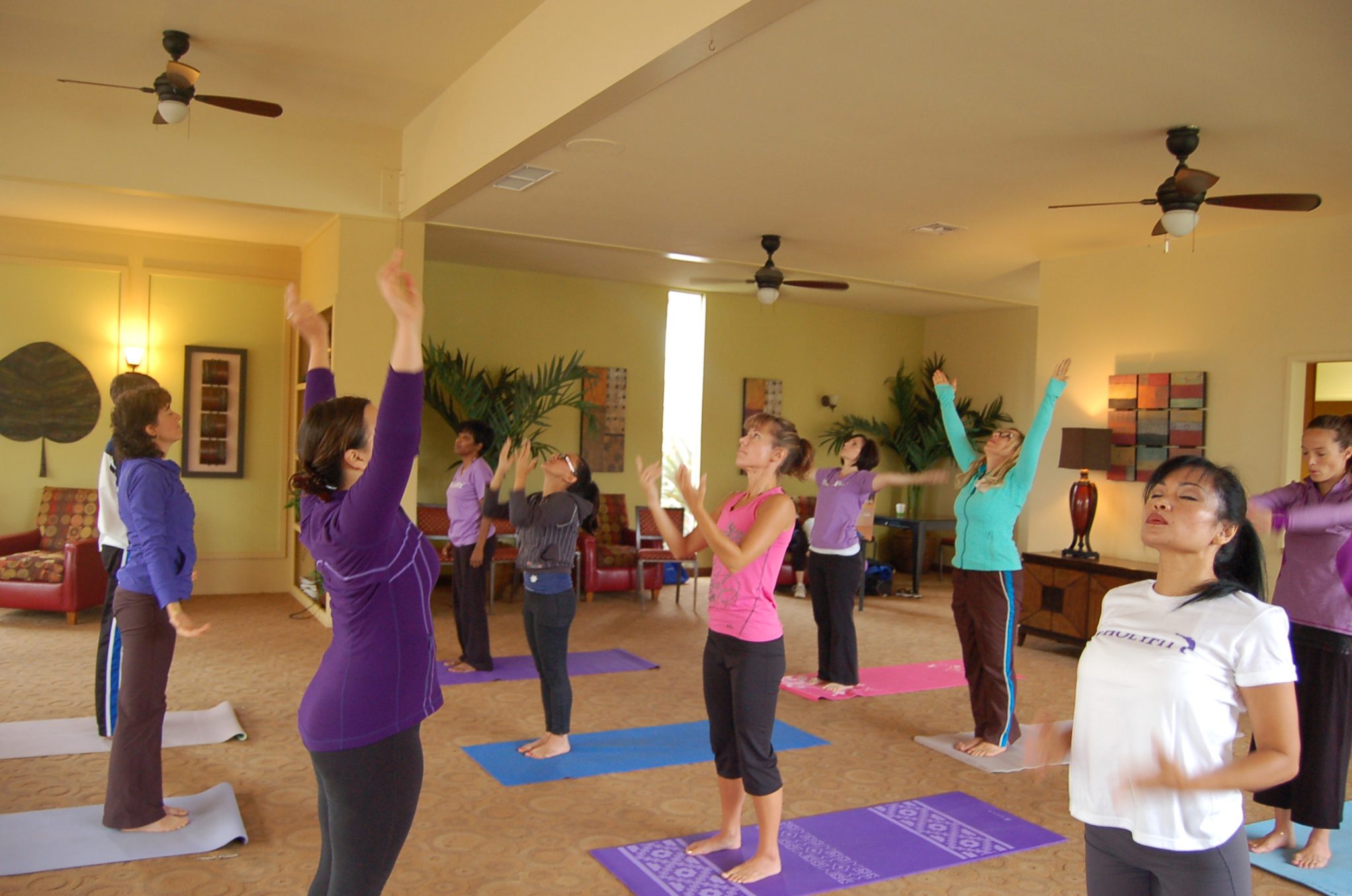 Thank you so much for a wonderful Gold Retreat! It was such a blessing to see and hear how God is moving in the hearts of women (and men) to find WholyFit, and to compel them to bring the ministry to others! Being in CA was so eye-opening……hearing the stories of spiritual warfare regarding yoga, and learning of the faithfulness of these new instructors to God's call. As always, I am feeling filled and renewed – ready to bring the ministry and fellowship of WholyFit to my classes, and to new instructors as God leads. Blessings
Ingrid
Retreat Attender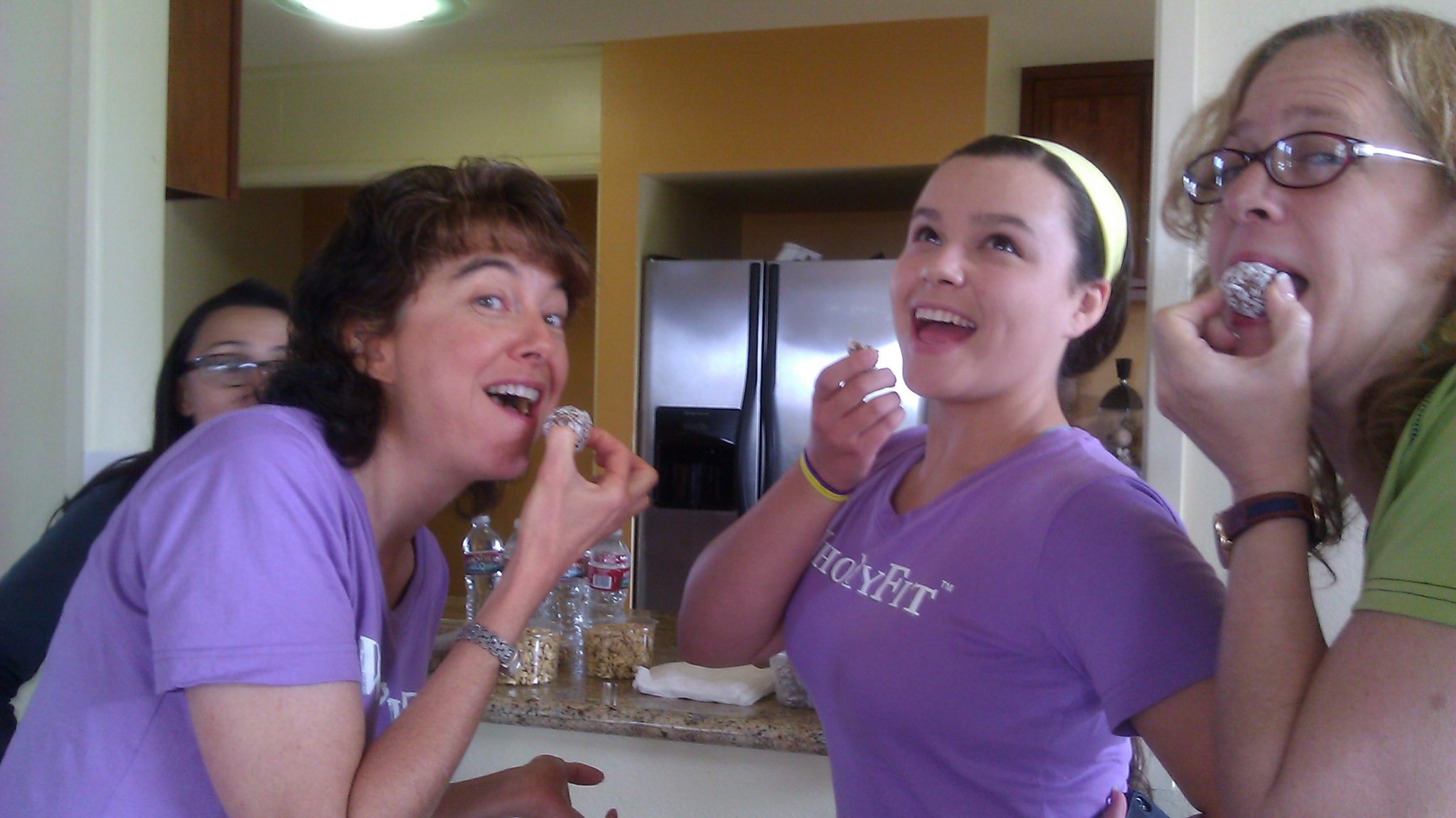 The Gold Retreat was a beautiful and challenging immersion for me into WholyFit. I tend to learn by hearing and doing, being in an atmosphere, being with people relationally, more so than over computer and in books, so it was important for me to be at the retreat as I begin WholyFit. I came to WholyFit out of a longing to keep fit in a Holy Spirit-filled context, rather than in a worldly context, as most health clubs are. I am especially sensitive to music, so I have really missed the aerobics class set to worship music that I took 20 years ago in a church basement. When I talked about this longing with my friend Millie, she told me about WholyFit. I also worship the Lord expressively with my body, and so the merging of exercise and worship seems natural and necessary to me.
Mildred
(Beloved) Retreat Attender

I so appreciated the devotion to the Lord, His Word and His Spirit at the Gold Retreat, as well as the palpable love of the Savior coming from the leaders, trainers, coaches and "big sisters." I also loved the tender inclusiveness of WholyFit, embracing every level of ability and fitness. I also appreciated the excellence of the program, how carefully the positions are designed for safety and benefit. The contrast of the experience of WholyFit with the teaching about yoga was almost painful and really motivates me. I will recommend WholyFit far and wide and begin my silver certification online on May 15, the Lord and our computer willing :>)
Allison
Retreat Attender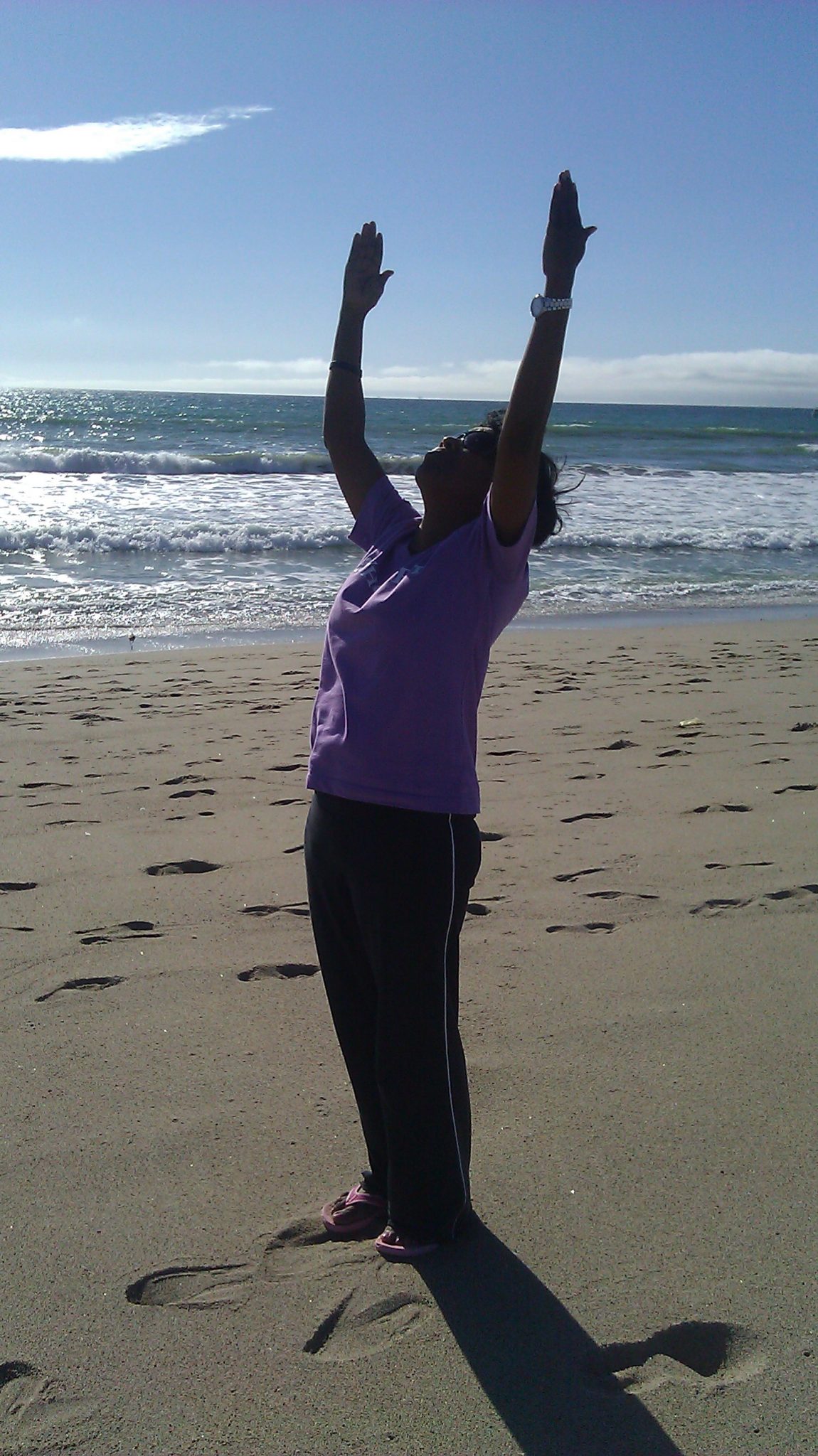 I really loved the diversity of people taking the training, the backgrounds, the personalities, the different passions and gifts! I am always amazed at how God brings us all together in our uniqueness and makes such a beautiful "tapestry" when he's done! The training was first class and I am so blessed to have been a part of it!
Jennifer
Retreat Attender
Gold retreat wasn't just about learning how to teach layer 2 or listening to how yoga is dangerous for a Christian. WholyFit is a calling, and that was evident last week. We were all there on purpose. The Holy Spirit was also there on purpose and His presence was felt in every room, every restaurant, every hallway I walked in. I am so grateful that I got to be part of this experience. There was a boat in the harbor, not visible from our windows, called Faith Adventure. I've tried keeping that in the back of my mind since coming back home. I am, we are, on a Faith Adventure through Christ. I don't know where it's going, but my seatbelt is on! My prayer is that everyone touched by WholyFit is filled with the spirit and the faith to carry out what God has planned just for them.
Marellie
Retreat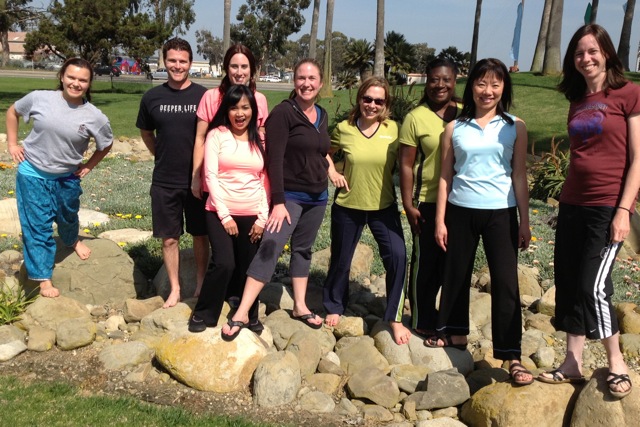 I can't stop thinking about the meaning of WholyFit that The Lord showed you. Our physical bodies and human natures are definitely made of clay. But how wonderful that His desire is to refine us on the inside, our hearts and minds and character, to be precious metals. Gifts and offerings fitting for our King! The urging I felt to pray to declare Jesus as King of the retreat and of our hearts just so goes along with what you shared. It was so great to review The Armor of God routine again. Asking to be equipped with God's strength and protection and purpose. Trusting and knowing that He will give us everything we need to face any circumstance. Answering the question again in the Yoga vs The Bible session: who's side are you on? We choose to be in God's army, aligning ourselves with His will and perfect plan of redemption. WholyFit helps me do that personally and gives me a way to encourage others to do the same. I love that He is still revealing new things to you about His plan with WholyFit. Be encouraged that you don't need to have it all figured out! It really is His ministry, we just need to say "Yes Lord!" when He asks us to join in. Thank you Laura and the rest of the WF team, for all the time and energy you have given to teaching and equipping the rest of us to reach out to the church and the world through WholyFit. I must tell you all how much of a gift it was to be able to attend the Gold Retreat last week. I have returned home encouraged and uplifted from spending time with like minded and like hearted new and seasoned WholyFit instructors. I am emboldened and enriched from hearing from The Lord and His Word lifted up in praise and worship and prayer. I am inspired from hearing all the testimonies of how each new instructor has been called to WholyFit in their own unique way and gifting. I am privileged to have had the experience of being allowed to help the Silvers learn layers 2&3 and encourage them to grow in their confidence and abilities as teachers. I am excited to incorporate all the new moves and cues we learned in the workouts and being able to get off my mat and give more one on one attention to my participants. I am challenged to grow in my faith and daily relationship with God so that I can share it more authentically and generously with those who come to my class. I am so thankful to be part of a life changing ministry with leaders who care about what God cares about -people's hearts, not money or worldly achievements. I pray that each one of you will be able to go to a Gold Retreat in the future- you will not be disappointed!
Carla
Retreat Attender from Australia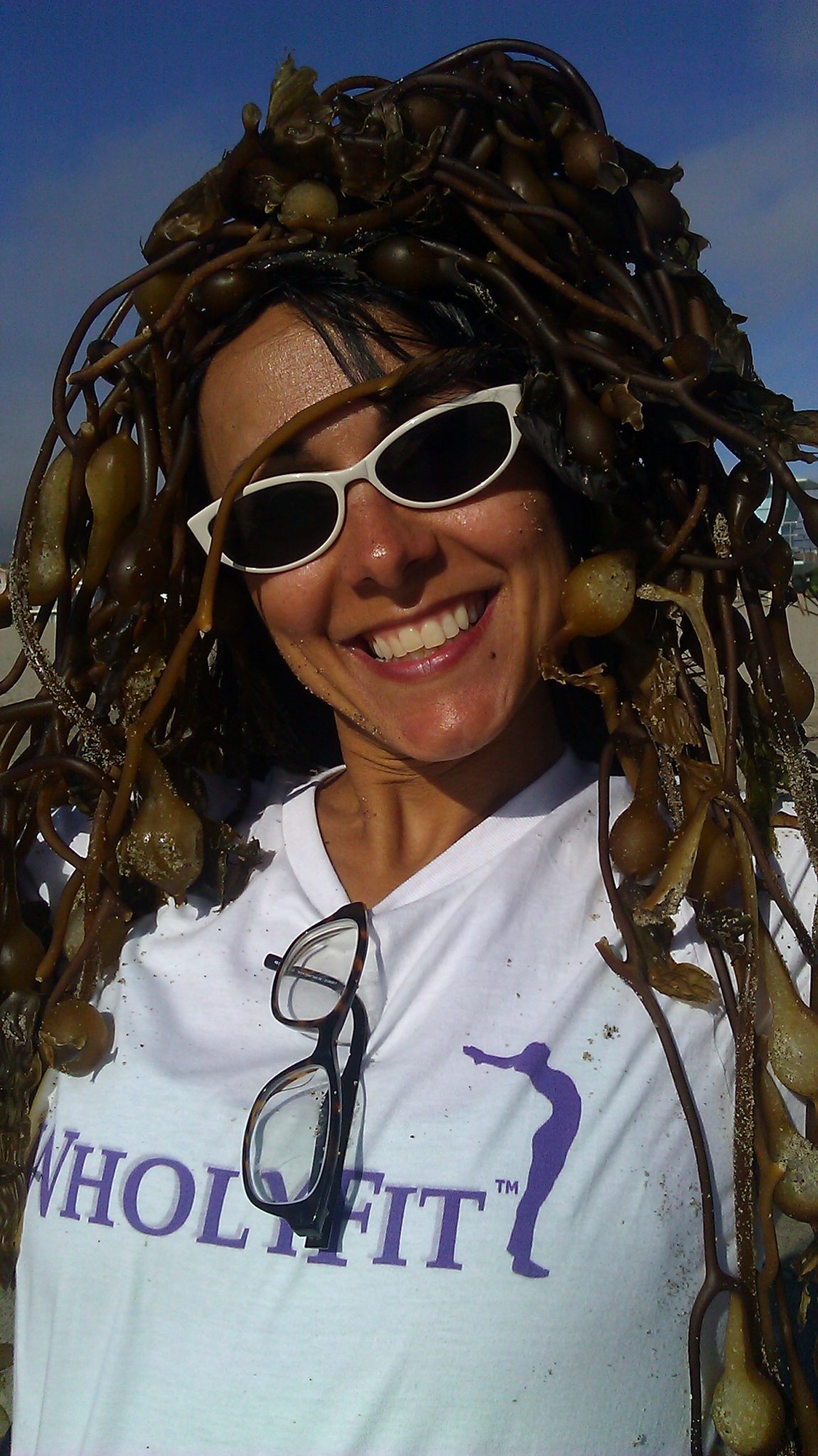 Ironic that as I write my gold retreat testimony that my devotional today reads ' Seeds & Soils' . Even though many times I will say to God ' no not me pick someone else, you couldn't possibly think that I could do this?, ' the Lord is teaching me that the fruit of the spirit grows in the soil of obedience. The Lord Jesus used an illustration in which He compared different types of ground to a person's response to Gods Word (Matt. 13) Some seeds were eaten by the birds, others started to grow but were choked by the weeds, and some grew instantly but had no soil to further their growth. But the seeds that fell on the good soil "yielded a crop: some a hundredfold, some sixty, some thirty" (v.8). I absolutely love when one surrenders to what God is willing for our life and the results are so much better than what one could have planned. This was Gold Retreat for me. There was fellowship, worship, prayer, friendship, sweat, tears, laughter, hugs, wisdom, amazing teaching, instruction, correction, love, care, patience, mental energy, Holy Spirit and most of all Jesus was the central focus. I really do feel that I have been handed gold on a silver platter. Thank you to all the dedicated and patient Wholyfit teachers and volunteers that put so much time, focus and energy into delivering such a worthwhile and needy ministry- I feel I can now call you family:) And thank you to all my fellow classmates ( now Gold instructors) your love, support and individual stories are so inspiring. This retreat was much more than certification for me it was about learning to trust God with the treasure he has placed in my hands. What a blessing to be able to honour, worship and glorify him through an exercise fellowship. I was literally stretched physically, mentally and spiritually. As I am now back in Australia and reflecting upon my Solo adventure all through California I know that I was never alone…. and I now have a new extended family:)