Proclaim Truth
"I AM the way, the truth and the life.
No one comes to the Father, but by Me." – Jesus
Faith-Centered Wellness and Health
Do you want to slow down aging, be healthier as a whole and help other people to be wholly fit too?
> Practice WholyFit Gentle Body Power
> Discover the advantages of good health: physically, emotionally and spiritually.
> Get certified and partner with like-minded people
It's a WHOLE way of life!
Below are some notes for a Bible study you will love.
(Written by Pastor Bruce Zachary.)
Below is a 7-week guide for you or for those willing to lead your class participants through the Word of God in 15 minute post-class devotionals.
Download Quiet Heart Meditation Guide
 
*  Renewed Mind
*  Regenerated Spirit
*  Quiet Heart
*  Powerful Body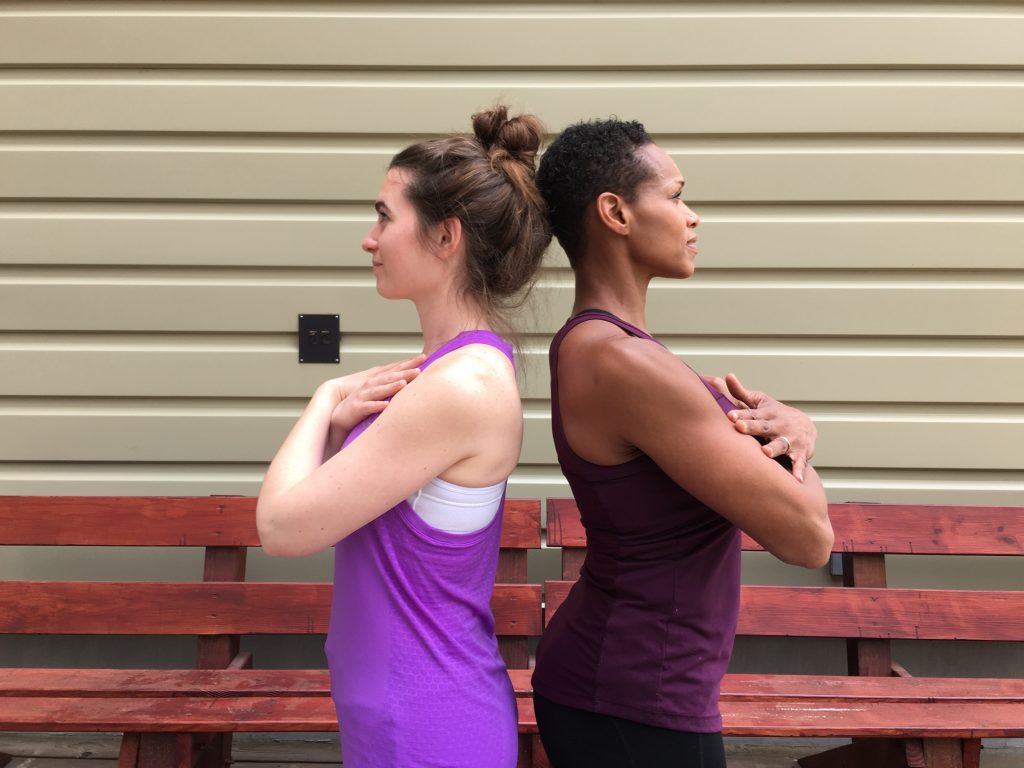 WholyFit Gentle Body Power: "Nakar" Posture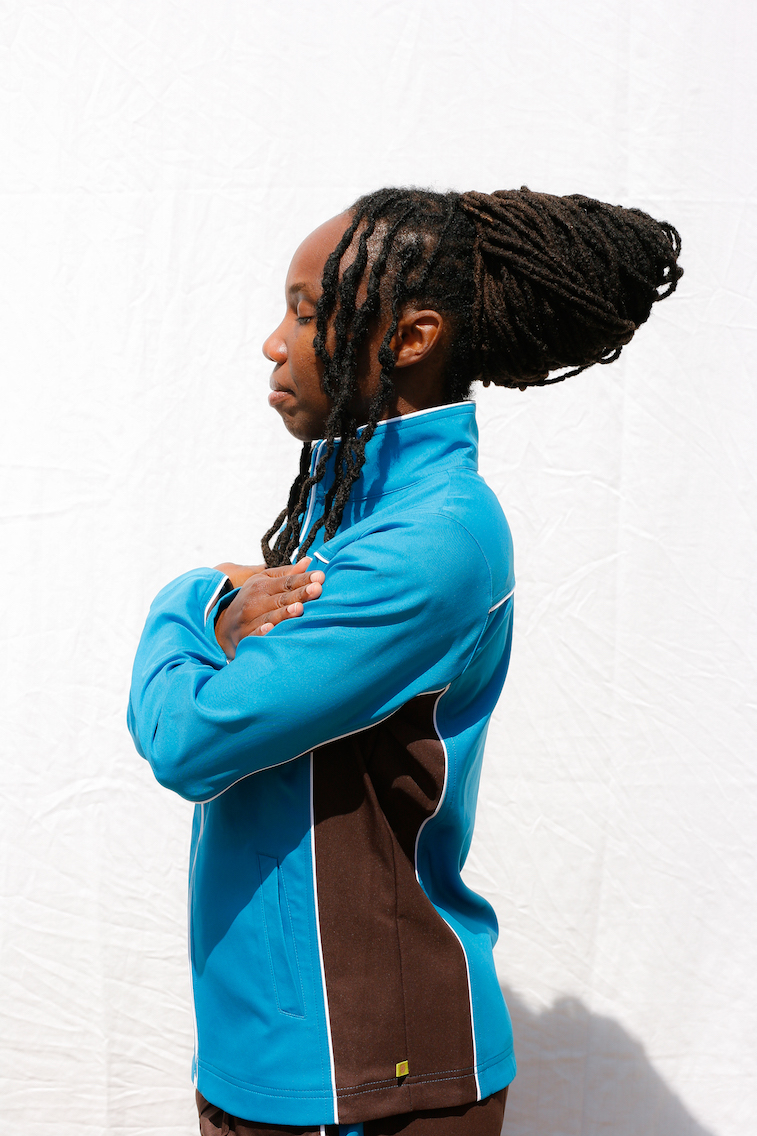 Are you drawn to exercise like yoga or similar approaches, but find the spiritual implications too much for you as a Christian?
Do you want to slow down aging, help with recovery from illness, trauma or accidents and meet with people who are like-minded?
Then get certified to offer WholyFit Gentle Body Power classes and discover the advantages of being in good health: not just physically, but also emotionally and spiritually. It is a whole way of life!
How do we add spiritual exercise into our exercise classes? Here are a few ways:
Affirmations
At the beginning of every workout, we stand in "Nakar" posture and speak an affirmation about who God is, or who we are in relationship to Him. For example, "I am loved by God," "I am filled to overflowing with the Holy Spirit," or "God is love."  Why speak out affirmations? So that you involve all of your senses – hearing, moving, seeing – in accepting that truth. A constant barrage of thoughts flies through our minds, and if those thoughts are contrary to TRUTH, they will lead us in the wrong direction.
For example, if we think God is against us, that lie will produce wrong behavior. The truth is that God is for us! What's more, because He is for us, no one can ever be successful in working against us. Speaking out truth, according to God's Word, aligns our minds, hearts and bodies with the truth, with the heart of Jesus. Believing the truth and rejecting lies will bring about proper actions. The Bible says to "take your thoughts captive." That means making our thoughts captive to ourselves, yes, but more than that, it means to captivate our thoughts and deliberately put them under the Lordship of Jesus Christ.
Nakar is one of the ways we proclaim truth in WholyFit. In this way,
"We demolish arguments and every pretension that sets itself up against the knowledge of God, and we take captive every thought to make it obedient to Christ." 2 Corinthians 10:5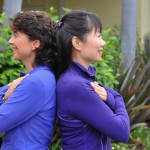 Scripture Scripts
The WholyFit-original concept of "Scripture Scripts" refers to the pairing of a Scripture reading (a "script") with exercise for a workout that's great for body and soul. A "script" is also a prescription, an RX. Scripture is our medicine. God's Word is alive, because it is breathed by God through Jesus, Christ, the living Word. Just as there are specific medicines for specific diseases, so there are also specific Bible verses that heal specific dis-ease. Scripture is healing and restorative to mind, body and spirit. God's Word brings peace. Peace brings health. Forgiveness heals.
Prayer
Prayer helps us work through anger issues and release health-defeating emotions. Released emotions relax muscles. Trust in God for finances, for example, and release the trapezius and rhomboids as the "weight" is lifted from your shoulders. Pray for a loved one, maybe a child, and incidentally reduce the amount of cortisol and anxiety chemicals in your blood.
Praying Scripture
The best way to heal overtaxed adrenals, to get relief and healing from stress, is through prayer and faith in the One who has the power to do the impossible. When we memorize Scripture and speak it out during workouts, we don't just do it as a ritual, as though the action is what God hears. God hears the heart. When we memorize Scripture and speak it out, we do so as heart-felt, desperate prayer because we know God is the only One who can help us. We can use the words from Scripture to form our own heart-felt prayer when words fail us. Whether we use our own words, or Scripture, the point is that when we pray according to Scripture God promises to answer.
This is the confidence we have in approaching God: that if we ask anything according to his will, he hears us. 1 John 5:14
Worship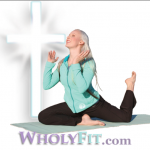 The truth is that God deserves all our worship and praise. He made the universe and sent His Son Jesus to pay for all our sins to bring us to Himself. We speak back His Words to Him through creative movement, celebrating His Words and ways, thanking Him, exulting in Him, resting in Him, and spending time with Him. Worship is about seeking God's presence.  We can do this with words or without. Offering up our bodies to Him through our movement is one of many ways we can worship God in Spirit and truth.
God is spirit, and His worshipers must worship Him in spirit and in truth. John 4:24
In the GBP system, Scripture can be used in the Warm-up cycle, part 1 of 5 in the workout. Scripture can also be used anywhere and especially in the last part, part 5 of a GBP workout: Restoration. You've just got to experience it to understand the benefits!
Immersion in the Word of God
Finding the Quiet Place under the wings of the Almighty provides a space for release of fears and anxieties, pressures and the stress of life that Christians are by no means immune from. As we cast our cares on the Lord during exercise and the quiet of prayerful stretching, we become refreshed and better able to serve as Christian workers in church, home or office for the rest of the day.
Secular or Faith-Based? – Faith-Based
Positive, uplifting encouragement is also is a way of proclaiming God's truth in any environment.
"WholyFit" and "Gentle Body Power" are two names for the same powerful fitness system. The WholyFit stretch and strength core conditioning program (aka Gentle Body Power or GBP) has proven to be the most effectively POWERFUL flexibility and strength class available today. Get certified to offer Gentle Body Power at your local church with its Devotional Exercise Components. It's powerful exercise.
Devotional Exercise

We offer different types of exercise besides Gentle Body Power. All of our exercise systems can be turned into Devotional Exercise.
Offer personal training one-on-one or as group exercise – with a heavenly touch! The WholyFit concept of Devotional exercise is based on our values for developing whole fitness.  WholyFit Devotional Exercise integrates Scripture with exercise for a Bible study in motion.
Bible Study in Motion
Most of us find it difficult to establish a consistent habit of exercise and Bible memorization, but WholyFit can help you with that! All types of exercises can be taught with the Scripture integration option. WholyFit trainers teach powerful physical exercises combined with prayer, relaxed reflection and Scripture memorization.
Gentle Body Power is especially well-suited to making an exercise program into a Bible study. In Gentle Body Power, each movement of the warm-up is paired with "Scripture Scripts" for a mind-body experience like none other. Even those of us who have difficulty memorizing Scripture will find is extremely easy to memorize large sections of Scripture using the WholyFit kinesthetic approach.
Build the Words of God right into your muscles, into your neurological circuits, into your synapses, into your individual emotional "wiring." Accept the Word of God right down to the cellular level. This is what Christian meditation is all about: letting the Lord Renew Your Mind!
Our Mission
 We seek to inspire, enliven and heal through movement, worship and the Word of God, in order to build up the Body of Christ, protect the purity of the Bride of Christ and reveal God's love to the world through Jesus, The Prince of Peace, to whom belongs all dominion, and power and authority on earth as it is in heaven.
We Believe
(and we hope you believe this too because we love you:)
1. In the divine inspiration and final authority of the Bible as the Word of God;
2. In the eternal God revealed in Holy Scripture as Father, Son and Holy Spirit
3. In the unique Deity of Jesus Christ, God's only Son, whose death and resurrection provide by grace through faith the only means of my salvation;
4. In the transforming presence and power of the Holy Spirit
By publication of this statement, I affirm my faith in Jesus Christ as my personal Savior and Lord, committing to conduct consistent with the high calling of a Christian according to the standards of Scripture, by God's help.
---