Gold Gateway
How do you get to this page? Click the Gold Training button on the sidebar of the Trainer Area.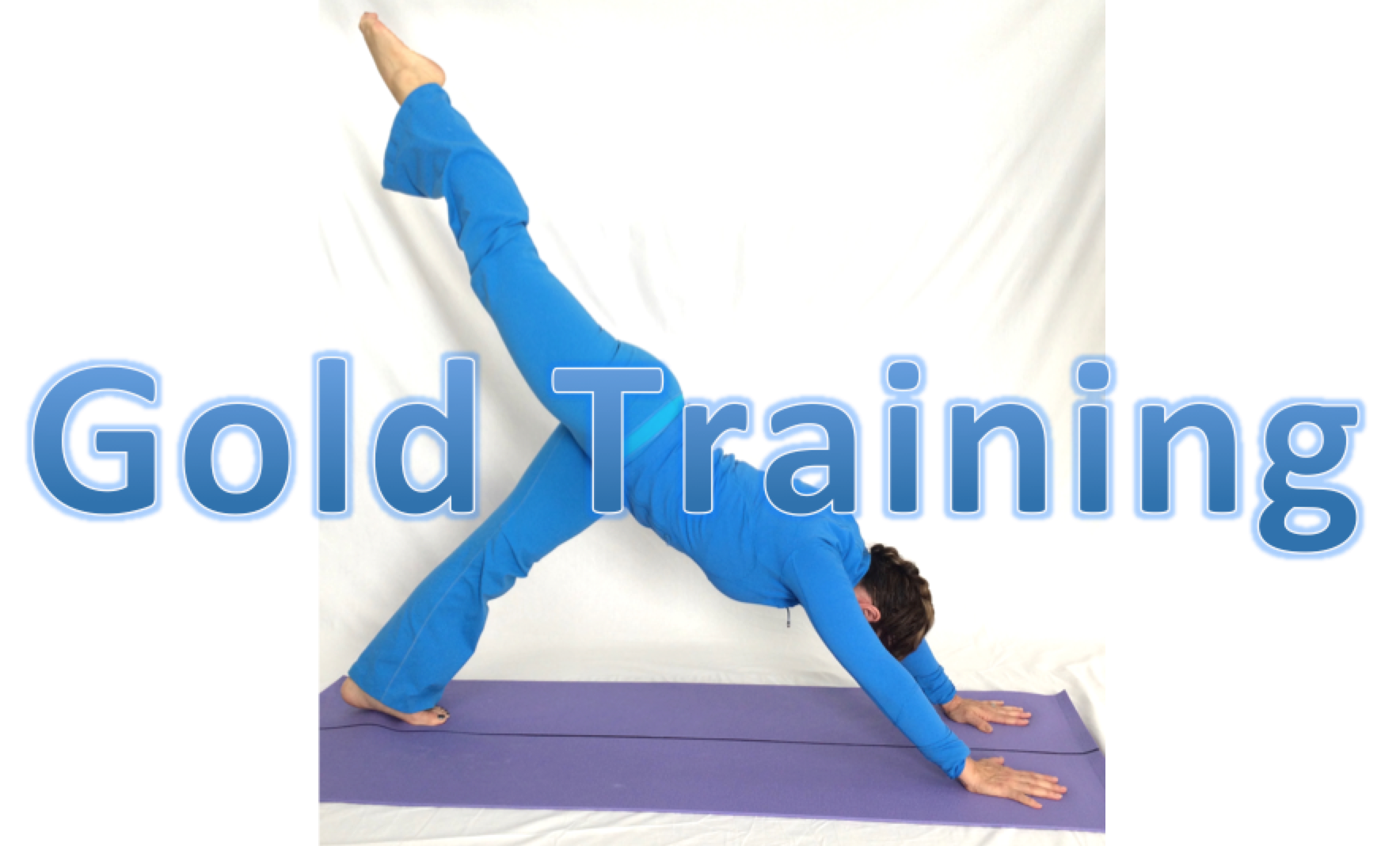 Pre-requisite for the Gold Certificate is completion of Silver Certification.
Welcome to Gold Certification!
Please fill out the forms below, wait for your password, then proceed.
3. Purchase Required Materials – Posture Cards
4. Complete Health Screening Form*
After submitting the forms above, you will be emailed the Gold Training password and you are ready to access the Gold Training area. Proceed to the Gold Training below with your password.  *Everyone attending Gold Training will need to submit the Photo Release Form.  Also, please complete the Unity Agreement and the Health Screening Form if you have not submitted these forms within the last 90 days or beginning of the previous Silver Training semester.
Preparation for WholyFit Gold Certification Training/Retreat on Location:
Gold Certification will train you to teach ALL levels of fitness participant. This group consists of individuals in the general population who are healthy or have controlled diseases but have been cleared for independent exercise by their physicians. Gold training will target this group.
To get the most out of the Gold Certification Training in person, finish the preparation homework beforehand by clicking the buttons below. It will take you approximately 12 hours to complete the preparation coursework below. It must be completed beforehand in order to receive your Gold Certificate at the Awards Banquet. If you finish after the training, your certificate will be mailed to you. Feel free to bring your computer with you to the location.
Directions:
Click each button below and complete all the material behind each button. You will be learning the postures in the Gold QuickStart at the training and you do not need to know the postures before you attend.
The reading below will be in tests:
QUICKSTART: Read Quickstart Manual
THEORY AND PRACTICE: Read Gold Theory Manual (Instructor Manual 102) and take Test
TEACHING METHOD: Read Instructor Manual Chapter 6
ETHICS OF A BIBLICAL LIFESTYLE: Watch short videos on how to Minister and create community and submit Gold Community Checklist
How to finish:
To receive your certification complete your reading and then submit tests and checklists which you will find included behind each button.
Teaching Methodology Test
Theory Module 2 Test
Gold Ethics Checklist
Ethics of a Biblical Lifestyle
You will not be tested on the Biblical Lifestyle portion of Gold Training, however this information is vital. It will help you to add more of the Word and Worship into your classes. Discovery Bible study (DBS) is a bonus and does not require submission of a test or checklist. You will learn the DBS method of Bible Study so that you can add bible study into your classes. This information is PUBLIC and does not require a password. Click the DBS button above to access.


The link above encourages you to be a mentor and be mentored.
---
Print and Pack
PACK these 7 important items in addition to your exercise clothing: