How to Memorize Scripture with WholyFit Devotional Exercise
How to Memorize Scripture with Exercise
WholyFit Instructors, you already know routines with certain Scriptures, like "Living Sacrifice," "Fruits of the Spirit," and "Armor of God."  Use those routines and simply add your own Scripture to it! For example, the Armor Routine also fits Psalm 23. Below are the basics of how to memorize Scripture with GBP.
Memorization Basics
Memorize small portions at a time.
Repeat speaking or thinking the verse over and over.
Make it a point to memorize each verse word perfectly.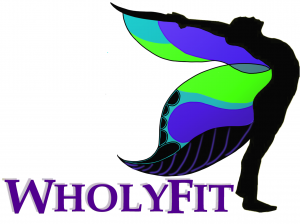 Exercise it
Act out or express each verse in one moving exercise or static posture.
Use a strength training movement or fitness pose, a dance movement, a stretch etc…
Repeat it
Repeat that one exercise over and over while saying the one verse that goes with it till you memorize it.
Stretch it
While holding a stretch:
Think the verse silently
Say it out loud
Listen to others in your class say it
Pray it
While holding a stretch or exercise posture:
Change the pronouns to make it personal. Change pronouns from horizontal (speaking about God) to vertical (speaking to God.)
For example change, "Be transformed" to "Lord transform me/us."
Another example in the Psalm 63 DVD "I am the resurrection and the life" is sung in the background as "Come Lord, resurrect us."
Think about it
Aside from your workout time, meditate on the verse during each day. Prepare to meditate while in line at store checkout, while waiting at any time by bringing one Posture Card with you at all times. You can also prepare a little notecard to carry with you.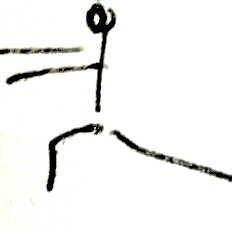 Write it. Write the verse on note card
Draw it. Draw a simple stick figure of your exercise
Teach it!
The best way to learn anything is to teach it to one other person! When we serve others, we serve Jesus. Pass it on! The best thing we can do for others is to help them go to God themselves so they can experience Him personally through His Word.

Learn More about Memorizing Scripture at Gold Trainings!
Come to a Gold Training for your own personal edification to learn the WholyFit branded exercise system; or get certified so you can teach others! Once Gold certified, you will learn at least 14 Scripture routines (with more invented by WholyFit instructors and leadership on an ongoing basis.)  Certification also teaches you to lead ANY KIND OF GROUP EXERCISE CLASS through curriculum containing anatomy, WholyFit's multi-layer teaching techniques, etc. Lead people to God's Word and spur them on to get deeper with God. Teach WholyFit as an alternative to yoga. Teach WholyFit with the Scriptures  at a church as a community outreach. Teach WholyFit with Scripture at a christian gym like the YMCA. Teach WholyFit without Scripture in secular health clubs as a way to build relationship. Once relationship is built, befriend them and LET YOUR LIGHT SO SHINE! (Matt. 5:16)