Archive of live meetings from KZO so we can search topics
Protected: Archive – old photo bucket directions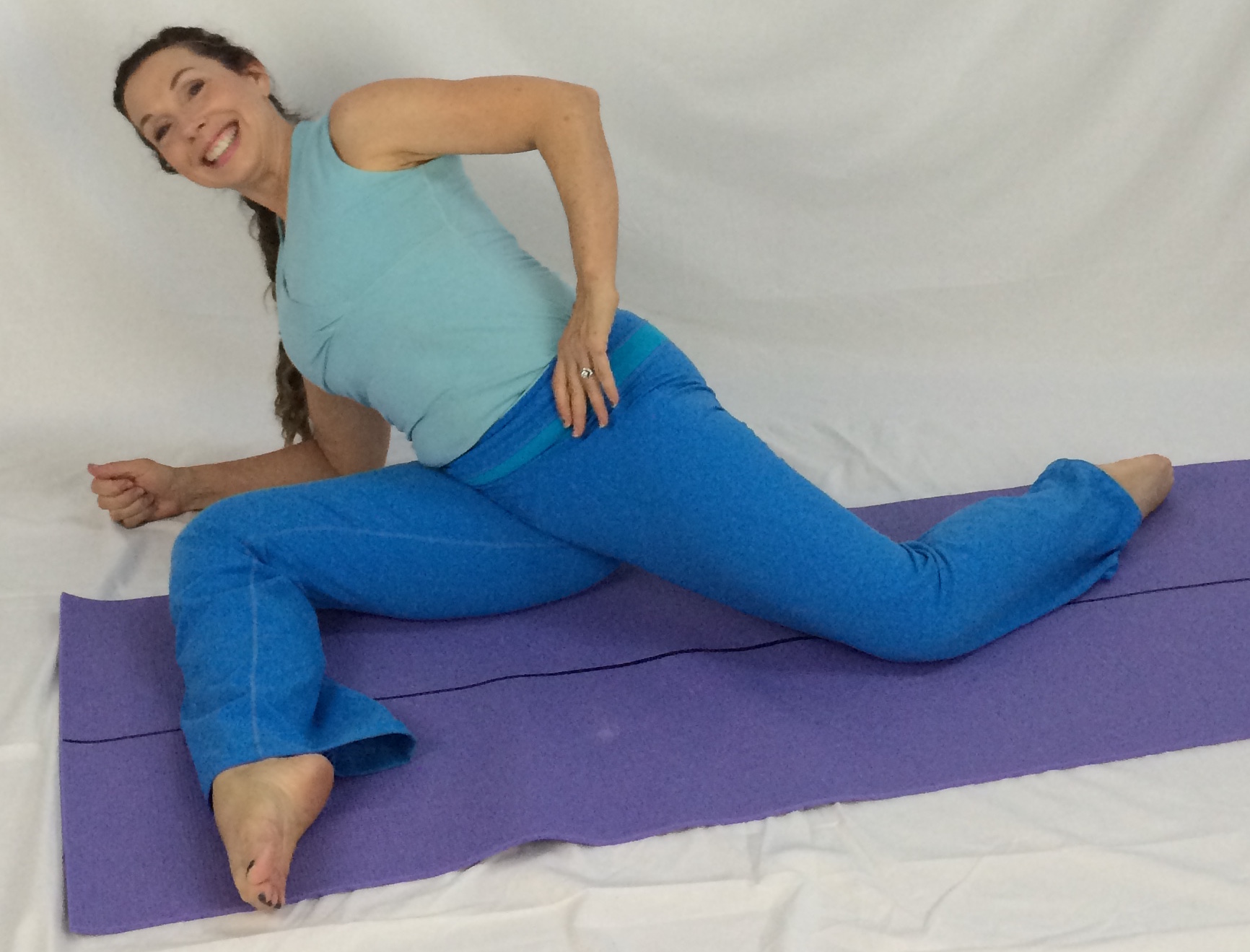 Protected: Archive – old photo bucket directions
Search Archive
Protected: Community 4 Week 7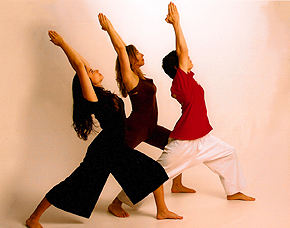 Protected: Community 4 Week 7
Search Archive
Archive
Archive of Live Meetings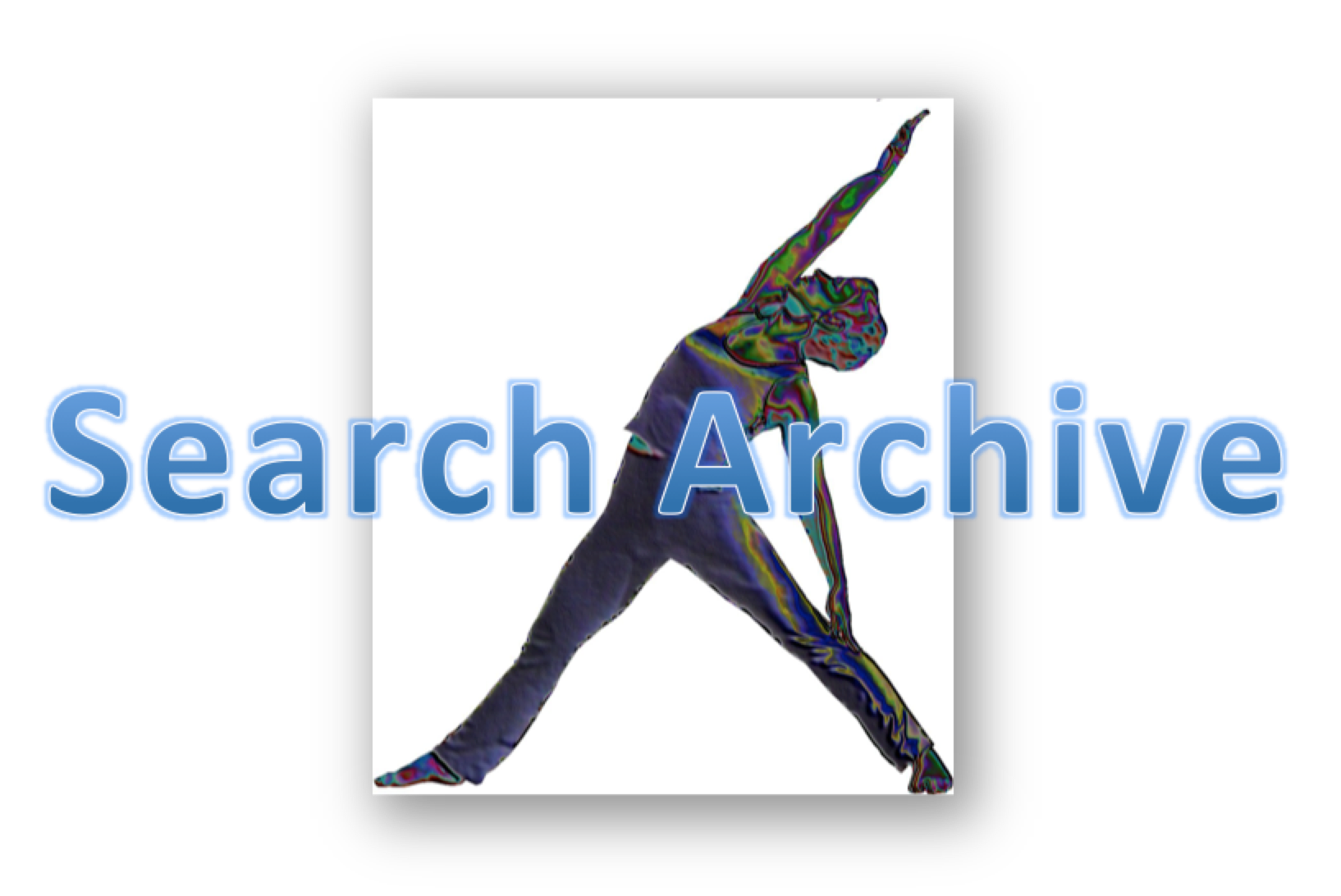 Archive
Search Archive
Romans 7 and Yoga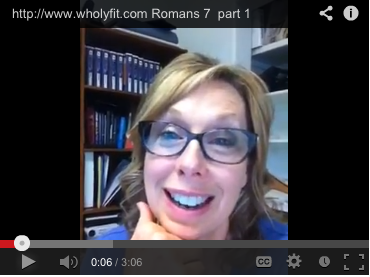 Romans 7 and Yoga
Search Archive
Bruce Zachary, Restoration by Faith and Repentance (Acts 3:11-26)
Click here to view video in Calvary Nexus Media lounge.
Restoration by Faith and Repentance – Acts 3:11-26 from Calvary Nexus on Vimeo.
The Spirit Empowered Life – Acts 3:1-10, Bruce Zachary, Calvary Chapel Nexus Camarillo, CA
This video is the accompanying material for the Identity in Christ Workshop at Gold Retreat.
Need prayer for restoration? Contact us. We'd love to pray for you.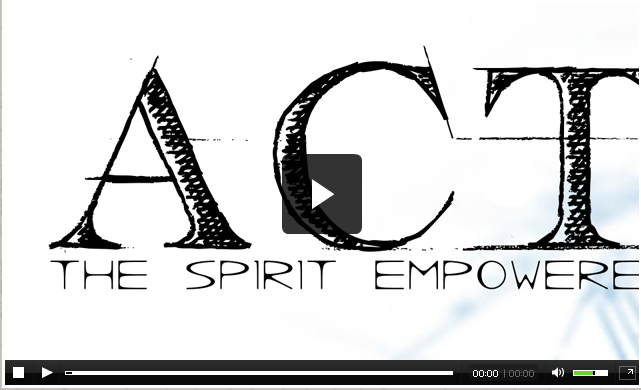 Bruce Zachary, Restoration by Faith and Repentance (Acts 3:11-26)
Search Archive
Bruce Zachary, The Power of the Spirit and Restoration (Acts 3:1-10)
Viewing required for Gold Certification, Video #1, Identity in Christ Workshop at Gold Retreat.
Need prayer for restoration? Contact us. We'd love to pray for you.
The Power of the Spirit and Restoration – Acts 3:1-10 from Calvary Nexus on Vimeo.
Bruce Zachary, The Power of the Spirit and Restoration (Acts 3:1-10)
Search Archive
Bruce Zachary, Balancing Christian Liberty, Part 2
Want to chat live online with Laura or one of the WholyFit staff about this? Contact us!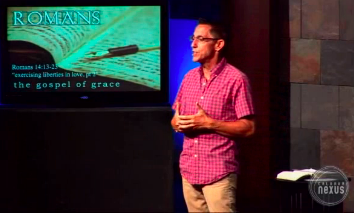 Bruce Zachary, Balancing Christian Liberty, Part 2
Search Archive
Bruce Zachary, Balancing Christian Liberty with Our Responsibility to Others, Part 1

Romans 14:1-13 Sermon at Calvary Nexus in Camarillo, CA. Pastor Bruce Zachary gives us two balancing principles, each at the opposite end of the balancing act:
➢ In Christ we have liberty
➢ Limit your liberty by love
Romans 14:
Balancing Christian Liberty and Responsibility to Others

Freedom Constrained by Love
Inspired by sermons by Pastors Bruce Zachary and Jorge Rodriguez. (Click HERE to hear Romans 14:1-13 and  HERE to hear Romans 14:14-33)

Self control and love is like walking a tightrope. Discernment of God's Word in the Bible is the balast we use to keep us centered.
Be diligent to present yourself approved to God, a worker who does not need to be ashamed, rightly dividing the word of truth. 2 Timothy 2:15 (NKJV)
We need to go to the Lord first and to His Word before we criticize a fellow believer in Christ. Instead of criticizing someone for doing yoga, for example, which works against reconciliation, and is not edifying, the Bible teaches us to discuss it with the person in private, in person, bring forward evidence and work towards an understanding in order to be reunited to the person so that you can do life together and work side by side.
Matt 18:14-16
15 "If your brother sins, go and show him his fault in private; if he listens to you, you have won your brother. 16 But if he does not listen to you, take one or two more with you, so that by the mouth of two or three witnesses every fact may be confirmed." – Jesus
Does someone disagree with you? Live in harmony and acceptance and keep ministering in faith, the way God has lead you to minister, without regard for the opinions of people. Instead of spending all of our time policing our brothers and sisters, our energy is better spent spreading the Gospel. Don't look down!
Jesus is the way to the Father and to receive Jesus we believe in Him and His sacrifice that paid our way to heaven. We accept Jesus by faith through His grace alone. This is the salvational issue and we need to devote all our earthly energy to this.
The Gospel is something we never outgrow. The Gospel is where we begin our walk with Christ and it will be the message of our profession when we see Him face to face, when we cast our crowns before His throne. The Gospel is the power of God for salvation to all who believe. Non salvational issues should not be a major usurper of our time on earth, and we certainly should not be consumed with morbid disputes so constantly that it characterizes our ministry time spent on this earth.
1 Timothy 6
3 If anyone advocates a different doctrine and does not agree with sound words, those of our Lord Jesus Christ, and with the doctrine conforming to godliness, 4 he is conceited and understands nothing; but he has a morbid interest in controversial questions and disputes about words, out of which arise envy, strife, abusive language, evil suspicions, 5 and constant friction between men of depraved mind and deprived of the truth, who suppose that godliness is a means of gain. 6 But godliness actually is a means of great gain when accompanied by contentment.
One reason I wrote this and other blogs like it, is that people ask me about yoga and christians constantly. I want to be able to refer them to Biblical, well thought out teachings that put these issues ot rest so as to limit my time and theirs dealing with these topics so much in the future. I want to do the ministry instead! I want to "do the stuff" as Pastor John Wimber of the Vineyard used to say.
There is an answer to the question of Christians and yoga. The bible has that answer and in fact, the answer for everything, the answer to all questions.
Some things are black and white. Some are grey. By "grey" I mean these are non-salvational issues. The grey areas of God's Word must be wrestled out in relationship with Jesus. There is not just a logical decision to be made about Christians and yoga; There is a relationship to deepen: our relationship with God and our relationship with one another. If we all have the Holy Spirit, we will agree, won't we? The Christians in Acts had the Holy Spirit and they didn't agree on everything so why do we think we will? This is our opportunity to grow closer to each other and to Christ. (Iron sharpens iron.) The important thing is to agree with God and submit to Him. The following two Scriptures from Romans and Corinthians teaches very specifically about the grey areas.
The Law of Love
Romans 14:13-19 (NKJV)
13 Therefore let us not judge one another anymore, but rather resolve this, not to put a stumbling block or a cause to fall in our brother's way.
14 I know and am convinced by the Lord Jesus that there is nothing unclean of itself; but to him who considers anything to be unclean, to him it is unclean. 15 Yet if your brother is grieved because of your food, you are no longer walking in love. Do not destroy with your food the one for whom Christ died.
16 Therefore do not let your good be spoken of as evil; 17 for the kingdom of God is not eating and drinking, but righteousness and peace and joy in the Holy Spirit.
18 For he who serves Christ in these things is acceptable to God and approved by men.
19 Therefore let us pursue the things which make for peace and the things by which one may edify another.
The book of Romans was written by Paul to the believers in Rome. Paul also wrote to the Corinthian people, born again believers in the church in Corinth who had a disagreement about where to buy their groceries. There were evidently two sources of meat: you could buy meat at the market or at the idol temple. The meat sold at the idol temple had been previously offered to idols, and then sold maybe for a cheaper price. Some Corinthian believers bought their meat at the market and others bought it at the idol temple. Some Christians advocated boycotting the source of meat offered to idols. Other Christians bought it there at the idol temple anyway perhaps on the basis that they didn't believe idols could contaminate the meat. It would be the same concept today as not buying coffee from a company which makes large donations to an unbiblical cause.
Paul stepped in to help these believers come to a point of reconciliation and in so doing wrote some pretty amazing Biblical precepts that teach us God's heart and are especially applicable to our generation.
Be Sensitive to Conscience
1 Corinthians 8-12 (NKJV)
8 Now concerning things offered to idols: We know that we all have knowledge. Knowledge puffs up, but love edifies. 2 And if anyone thinks that he knows anything, he knows nothing yet as he ought to know. 3 But if anyone loves God, this one is known by Him.
4 Therefore concerning the eating of things offered to idols, we know that an idol is nothing in the world, and that there is no other God but one. 5 For even if there are so-called gods, whether in heaven or on earth (as there are many gods and many lords), 6 yet for us there is one God, the Father, of whom are all things, and we for Him; and one Lord Jesus Christ, through whom are all things, and through whom we live.
7 However, there is not in everyone that knowledge; for some, with consciousness of the idol, until now eat it as a thing offered to an idol; and their conscience, being weak, is defiled. 8 But food does not commend us to God; for neither if we eat are we the better, nor if we do not eat are we the worse. 9 But beware lest somehow this liberty of yours become a stumbling block to those who are weak. 10 For if anyone sees you who have knowledge eating in an idol's temple, will not the conscience of him who is weak be emboldened to eat those things offered to idols? 11 And because of your knowledge shall the weak brother perish, for whom Christ died? 12 But when you thus sin against the brethren, and wound their weak conscience, you sin against Christ. 13 Therefore, if food makes my brother stumble, I will never again eat meat, lest I make my brother stumble.
The weaker christians (maybe newer christians,etc…) could not understand why stronger christians ate the meat. The stronger christians had the burden of communicating why they did eat the meat, so that fellowship and growth was possible for everyone. If they could not adequately provide conclusive evidence for their position then there needed to be some type of compromise made and the burden for compromise always falls to the stronger of the two.
The primary issue for the idea of Christians and yoga is to prevent a sumbling block. We have freedom to practice our liberty with love but does it destroy the faith of others who are weaker? Love thinks of others first. We care for the spiritual health of the one for whom Christ died. This is the reason for WholyFit which provides a Biblical alternative to yoga so that we can still exercise and stretch and do so in faith and good conscience.
Love requires us to limit the exercise of liberties like doing yoga. Liberty is to be lived in peace which is more important than doing yoga. Liberty builds up. We are to edify each other. Restraining my liberty serves Christ and pleases God and man.
It's not whether a person does yoga or does not. The real issue is that it is more important to love others and submit our lives to Christ than to do yoga. The priority is to maintain peace in Christian fellowship. The Word of God is more important than my liberties. Therefore I do not do yoga so that I will not cause anyone to fall. I do WholyFit instead, and yet even so, some Christians still have a problem with doing any exercise that looks like yoga. So do we urge them to go against their consciences? No. Whether we exercise or do not exercise, we do all through faith, to the honor of God.
On the other hand, as the leader of WholyFit, is it up to me to make a unilateral decision for all christians about what exercises are "holy" and which are not? To do so would be completely unbiblical. Who could make such a ruling for the entire body of Christ? Does God even intend this to be done? I don't believe so. I do not believe each person should be given choices, alternatives, and that each person should abide by their conscience in harmony with their fellow believers. I believe that our fellowship with one another requires that we live in unity and harmony. This means we need to give space for each other to differ from us in our views, as long as they are Biblical. We do this by making up our own minds-not the minds of other Christians.
What about how we act toward non believers? Do non believers see us loving one another? Or do they see us fighting and disputing and competing with one another for pre-eminence? What kind of message does that send? Instead we need to major on telling the Gospel message of hope in Christ Jesus: We are all sinners. We are all saved by grace. We were thiefs and murderers and slanderers and alcoholics and drug addicts. We need Christ and those who do yoga need Christ. We don't run at yogis accusing them of their sins. Is that how we were won to Christ? No, it was His kindness that lead us to repentance. Jesus never had a problem with sinners. He had a problem with religious leaders who were leading people astray through legalism without love and trying to preach to others without truly knowing God's heart. It's good to expose the dangers of yoga, but to make it the focus of my ministry would be completely missing the mark of my calling in Christ Jesus. On the contrary, we at WholyFit will focus on building relationship with people and tell them by our lives and by our words that Jesus loves them and died to save them, just as He died to save us. We will allow fellow Christians to choose and act according to their conscience. This is the biblical basis for the concept of alternatives. WholyFit is an alternative to yoga. It is a choice. It is a fellowship of like minded people who value our relationship with God and each other as a first priority. Do the stuff!
1 Corinthians 16:14
Let everything you do be done in love.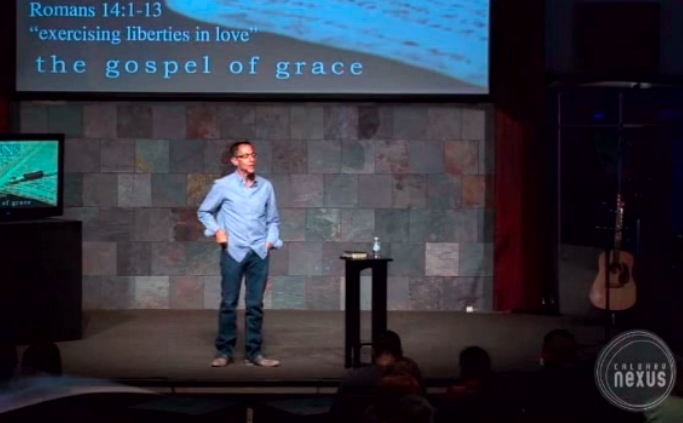 Bruce Zachary, Balancing Christian Liberty with Our Responsibility to Others, Part 1
Search Archive
Training for Marathon Ministry Podcast
Training for Marathon Ministry Podcast
by Laura Monica
Click Play Below:
Audio clip: Adobe Flash Player (version 9 or above) is required to play this audio clip. Download the latest version here. You also need to have JavaScript enabled in your browser.
TRANSCRIPT:
INTRO
Hi, I'm Laura Monica and I have a history of clinical depression, chronic illness & fatigue. Now I run a fitness ministry called WholyFit. The only problem with offering exercise classes for women with depression and chronic fatigue is that we often don't want to work out… because we feel too depressed and tired! It's like, "I feel so tired, I think I'll exercise…" Are you kidding? Like, "My arthritis hurts. Oh I know just the thing- I'll go run 3 miles!" I don't think so! The truth is that I find it difficult to exercise. I have so much to do in a day! I get so tired. And I have a difficult time praying and reading the Bible consistently too. Can you relate? That's why I like 2 Corinthians 4
2 Corinthians 4:7-9 But we have this treasure in earthen vessels, so that the surpassing greatness of the power will be of God and not from ourselves; (NASB) 8 We are hard-pressed on every side, yet not crushed; we are perplexed, but not in despair; 9 persecuted, but not forsaken; struck down, but not destroyed (NKJV)
THEME
The Surpassing Greatness of God's Power
OBJECTIVE
Not to give up but continue to be changed into the image of Christ. I pray that in the next 5 minutes God will reveal how to be marathon ministers like Paul.
1. Background on Paul the Marathon Minister
Paul was a marathon minister. He labored physically hard for his own living as a tentmaker so he wouldn't burden the church, he went to prison frequently, he was on the verge of death often, he received 39 stripes five times which equals 195 lashes, he was beaten with rods on 3 separate occasions, stoned once, shipwrecked 3x, He spent a night and a day in the sea. He was constantly traveling (I hate traveling) and in danger from it by waters, by robbers, by people he trusted, people he didn't trust; in the city, in the wilderness, by false brothers….. Paul says he was tired, he worked hard, he was often sleepless, hungry, thirsty and often didn't have enough clothing to keep warm. Besides the physical stress, Paul had emotional stress for the churches because false apostles were trying to undermine his authority all the time.
Paul uses 3 images to explain the secret to his perseverance: Be the Vessel, Hold the Treasure and Shine the Light.
a. Be the Vessel
i Earthen vessels are God's temple. Earthen vessels are our physical bodies. The Holy Spirit indwells all believers in Jesus. Our bodies are God's temple.
2 Corinthians 6:9 Or do you not know that your body is a temple of the Holy Spirit who is in you, whom you have from God, and that you are not your own?
ii. Earthen vessels are breakable. False apostles criticized Paul because he appeared physically weak. Paul doesn't deny it, in fact his breakability is the very evidence of God's supernatural power holding his physical body together.
2 Corinthians 12:9 And He has said to me, "My grace is sufficient for you, for power is perfected in weakness." Most gladly, therefore, I will rather boast about my weaknesses, so that the power of Christ may dwell in me.
iii. Earthen vessels are tools of God consigned for His service to people. The surpassing greatness of God's power in us is evident when God uses us to help people. BUT these vessels need to be filled with God's power because we cannot give away what we don't have ourselves.
b. Hold the Treasure
i. We receive the treasure from God. God gave us salvation through Jesus and now all the riches of His Kingdom belong to us and we can give it to others. Jesus died to bring us life. Jesus became poor that many would become rich. (2 Corinthians 6:9-11 as poor but making many rich.)
ii. The treasure is knowing God. vs 6 says the treasure is the knowledge of the glory of God.
2 Cor 4:6b Light of the knowledge of the glory of God in the face of Christ.
iii The treasure is "this ministry." In Vs 1 says the treasure is "this ministry."
1 Therefore, since we have this ministry, 7 But we have this treasure in earthen vessels,
Which ministry? This ministry. Not just any ministry, this ministry, In Vs 4 treasure is clearly defined as the light of gospel, of the Glory of Christ.
5 For we do not preach ourselves but Christ Jesus as Lord, and ourselves as your bond-servants for Jesus' sake.
This ministry, this gospel is what comes from knowing that Christ is God and reflecting, then this glory.
2 Cor 4:4b the light of the gospel of the glory of Christ, who is the image of God.
c. Shine the Light
i. Jesus is the Light. We got it because God has shone in our hearts. Now God's light shines out of what was once darkness. Jesus came into the world to show us the glory of God- who God is, what He looks like.
John 8:12 Then Jesus again spoke to them, saying, "I am the Light of the world; he who follows Me will not walk in the darkness, but will have the Light of life."
ii. The Light shone into our hearts of darkness. We were once in darkness but Christ has shone on us. It is not our light we shine, but Christ's. We are simply the lamp.
6 For God, who said, "Light shall shine out of darkness," is the One who has shone in our hearts to give the Light of the knowledge of the glory of God in the face of Christ.
iii. The light we shine is the image of God we have seen in the face of Christ
1 Corinthians 13:12 For now we see in a mirror dimly, but then face to face; now I know in part, but then I will know fully just as I also have been fully known.
It's as though we have seen the face of Jesus as in a mirror because the Holy Spirit has illuminated our hearts and brought sight to our eyes. We have "seen" and understand who Jesus is. (Some day we will see Him face to face.) As we look intently upon Him, spend time with Him, allow the Holy Spirit to show us His ways which are so far above or ways, he changes our spiritual face to look like His, glory to glory, little by little.
The way we minister is to reflect Jesus: the true light of the Gospel in the face of Christ. This light is what we have been made ministers of, reflectors of, this is the treasure we hold in earthen vessels.
CONCLUSION
Since studying this I've discovered that all my prayers can be answered by asking God to change me into the image of Jesus. Circumstances may be the same but the Kingdom will come down into them. We are pressed but not crushed. The Light is proven to be from God and not ourselves BECAUSE the darkness cannot overcome it. Only God's supernatural power could do that. What other explanation could there be?
When I am jogging, (walking with momentum) I can't wait to stop when I see the end, my gate. Instead I have been trying to run through the gate and not just up to it. Don't stop, we're almost at the finish line. Keep fighting the good fight.
When someone hurts us, let's pray, "Oh God help me to love them!" When people told me that not so long ago I would say, yeah yeah yeah… But is that what God's Word says to do or not? Do we believe it or not? Let's speak words of life and blessing into our children instead of nagging them and making them feel like they don't measure up. Just because we don't feel like we have the energy or the knowledge to do a ministry let's do it anyway if God calls us to.
It is God's treasure and we are the vessels He uses to shine His light.
1 Therefore since we have received this ministry, as we have received mercy, we do not lost heart.
7 But we have this treasure in earthen vessels, so that the surpassing greatness of the power will be of God and not from ourselves; (NASB)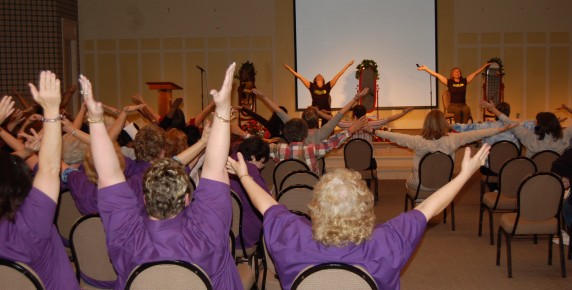 Training for Marathon Ministry Podcast
Search Archive