The WholyFit Exercise Plan
Click an item below to see more information including previews of workout videos.

WholyFit Basics DVD
OR Instant Streaming/Download
"Living Sacrifice & Fruits of the Spirit" Christian Stretching and Basic Core Fitness DVD


WholyFit Intermediate DVD –
OR Instant Streaming/Download
"Seeking God" Christian Stretching and Core Fitness & Worship DVD
 
WholyFit Multi-Level DVD –
OR Instant Streaming/Download
"Armor of God" Christian POWER CORE & Flexibility Fitness DVD
WholyFit SlowFlo DVD –
OR Instant Streaming/Download
Gentle, Tai Chi Inspired, Christian Fitness DVD with sign language affirmations of praise. Three workouts! 10, 15 and 20 minutes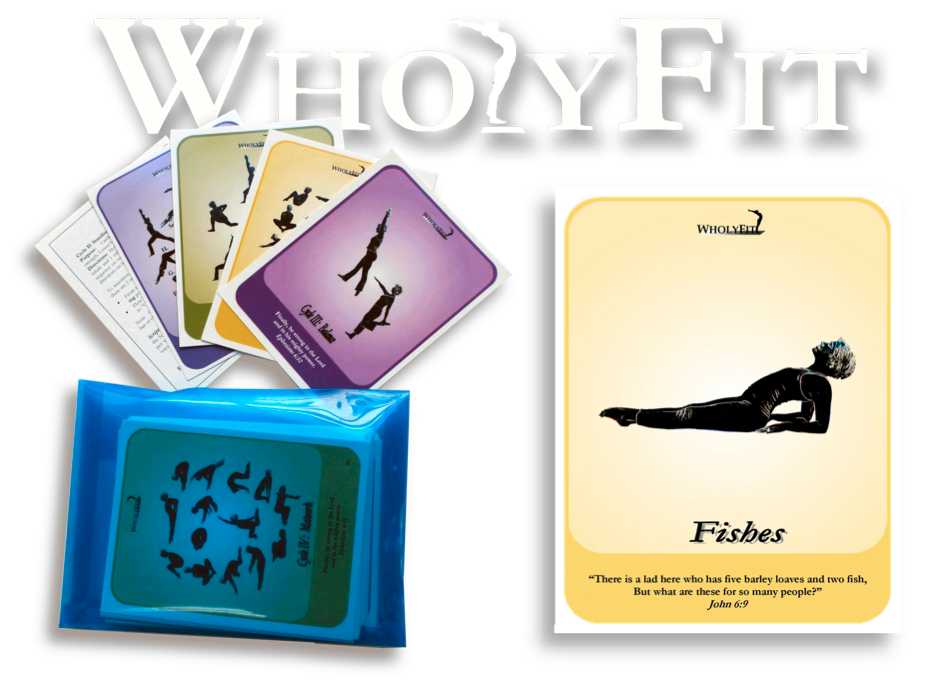 WholyFit Posture Cards
– Accompanying material for Armor of God DVD showing Layer 1 modifications of the exercises.
---
Seven Reasons Booklet -Written by Mike Shreve, former teacher of Kundalini yoga. Foreword by Laura Monica
---
WholyFit Boutique – New!