The WholyFit Exercise Plan
Workout 10 minutes most days of the week for general fitness. You can choose a portion of any of the following WholyFit Gentle Body POWER and SlowFlo DVDs. For improvement in your fitness level work out 30-60 minutes 3-5 times per week. Each Devotional Exercise DVD is 45-60 minutes long offering a complete workout from head to toe. Gentle Body POWER improves strength, cardio, flexibility and stability. SlowFlo is martial arts fitness offering healing stress management.
Choose from streaming download:

Or DVD: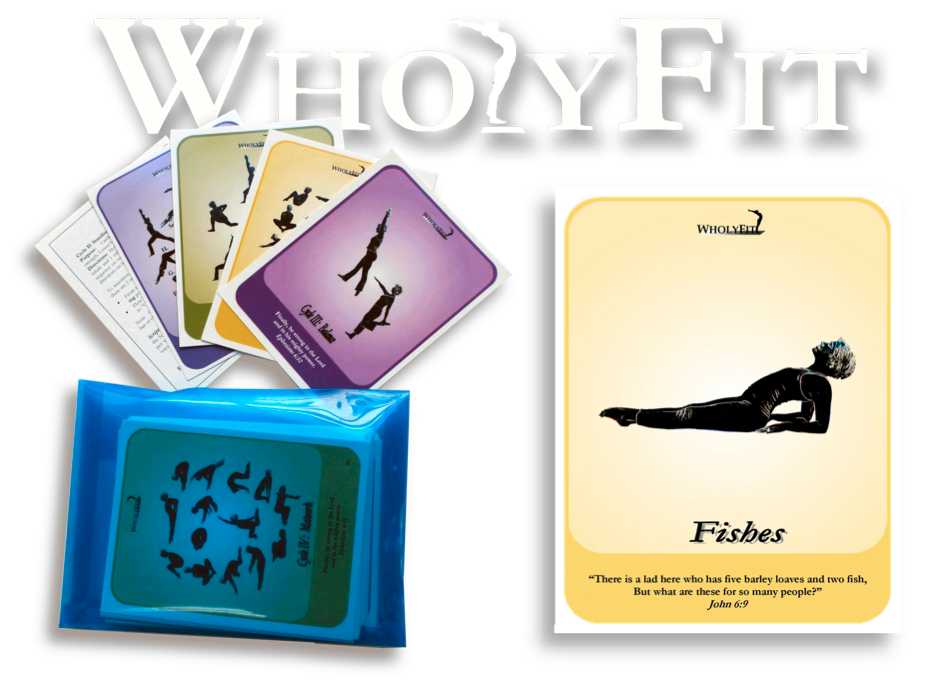 WholyFit Posture Cards
– Accompanying material for Armor of God DVD showing Layer 1 modifications of the exercises.
---
Seven Reasons Booklet -Written by Mike Shreve, former teacher of Kundalini yoga. Foreword by Laura Monica
---
WholyFit Boutique – New!