Worship
Present your bodies a living sacrifice, holy and acceptable to God, which is your spiritual service of worship. Romans 12:1
Fitness professional, and WholyFit Founder, Laura Monica, is also a worship leader (since 16 years old). WholyFit communicates Laura's passion for exercise and worship , as well as her desire to reach people with the Word of God at a practical level through daily activities.
So whether you eat or drink or whatever you do, do it all for the glory of God. 1 Corinthians 10:31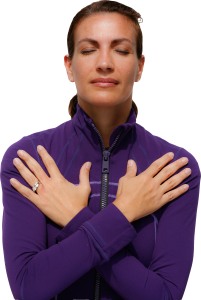 Worship is offering up all of our lives to the Lord- in the midst of doing the dishes, exercising and even all the menial tasks of everyday life. Jesus is our Friend who sticks closer than a brother. He cares about all the little details of life. When we offer even the menial to Him, He brings a joy and excitement to all we do- because we do it for Him. Labor becomes a joy. Serving others becomes our adoration of the Savior. Exercise becomes worship dance, an expression of our love to Him. We cry out to Him through the movements of our bodies, rejoice in Him, affirm our trust in Him.
Worship through song is very similar to WholyFit. We make affirmative declarations of God's goodness, His love and rejoice in the salvation He has made possible to us through Jesus. Just as in worship through song, it's impossible to be depressed, so it is with worshiping through exercise. We lay down all of our troubles and focus on the incredible worth and trustworthiness of God our Savior as we lift our hearts to Him through movement. Worship is a life wholly surrendered to Jesus.