WholyFit: Christian Alternative to Yoga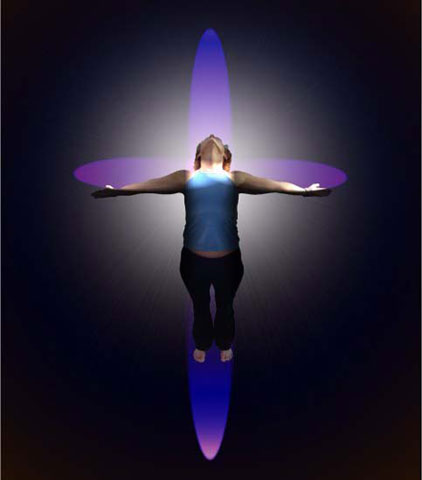 WholyFit is NOT Yoga. The WholyFit fitness technique was developed by Laura Monica, a certified fitness professional with 30 years of experience (HFS, ACSM). Her goal was  to develop new, therapeutic, mind-body corrective exercise systems in order to integrate God's Word into the fitness practice and to replace the need for yoga in the world. Read more about why WholyFit is not Christian Yoga here.
WholyFit is NOT Christian Yoga. Instead, WholyFit is a Christian alternative to yoga and we sincerely feel that WholyFit is better than yoga for many reasons:
… because of spiritual authority. We love yogis and love those in the yoga community. We are not against people, but rather, we are against the spiritual power behind yoga. In Jesus we have been made complete, and He is the head over all rule and authority; Jesus has disarmed the rulers and authorities. He made a public display of them, having triumphed over them through the cross. We want all people to be free of yoga's spiritual influence.
… because of consistency. Yoga is a very general term and "Christian Yoga" is undefined; classes are highly inconsistent. We choose not to be a part of Christian Yoga because of it's ambiguity. it could mean anything from doing yoga-like exercise as a Christian,to mixing yoga religion into Christianity, which is contrary to Biblical teaching.
… because of origin. Nothing can negate the fact that yoga exercises were developed for yoga religious purposes (to supposedly open 'chakras'). This means that exercises in a yoga session may not be chosen for presentation purely for health/fitness reasons, but rather on the basis of which poses are believed to induce more spiritual receptivity by the exerciser and/or elicit activity from the supposed yoga deity. WholyFit exercises were developed to achieve fitness purposes. All movements are offered as worship to the One True and Living God, just as the rest of our lives are also active worship. For example, we raise our hands to express our love for Him. We also do dishes and all other daily activities as worship.
…  because of truth. WholyFit promotes the truth, while yoga teaches and promotes anti-Christ doctrines directly and indirectly. WholyFit exercises are accompanied by Scripture. As you memorize Bible verses kinesthetically, you are building the Words of God right into  your muscles, into your neurological circuits, into your synapses, into your individual emotional "wiring." We are memorizing Scripture so it's there when we need it, in time of trouble. WholyFit is Devotional Exercise, a way to get in shape: body, soul & spirit.
Truth is not subjective. Classical Yoga teaches that there are many paths that lead to eternal life. In WholyFit all training is presented from a conservative Biblical worldview from a loving and joyful attitude full of worship and thanksgiving to the Lord. Goals are centered on wholeness, holiness and fitness through Christ Jesus alone.