Fitness for the Whole You
WholyFit certification is extremely high quality professional fitness training.
WholyFit certification is high quality, top of the line, thorough program yet WholyFit training is offered at a much lower price than comparable certifications! Yoga certification can be $2,000.00 to upwards of $6,000.00 but WholyFit certification is deeply discounted for the benefit of Christian fitness professionals, churches and missionaries. It's our ministry! We want to make a difference in the world!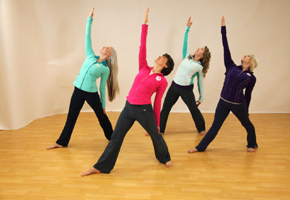 It's our mission to equip you with cutting edge exercise technology and what's more, WholyFit is presented from a Biblical worldview.
Silver Certification will take you 30-40 hours to complete, including 14 online theory classes with a WholyFit Mentor Trainer, under the direction of Pam Collins and Laura Monica, covering anatomy, theory and practice. It also covers layer 1 of the Ephesians 6 routine exercises through Photo-coaching – an exciting original online training technique developed exclusively by WholyFit. Start teaching the basics of WholyFit in your home, church or health club as soon as you finish!
Gold Certification, required for completion of WholyFit certification, is presented at Retreats in person. This hands-on follow up training covers layers 2 and 3 of the Armor Workout. No pre-requisites are required. Come for the benefit of your own personal practice or to become certified to teach others in WholyFit.  (You can take Gold & Silver courses in any order, but before teaching, the Silver Certification is required.)