WholyFit Gold Retreat in CALIFORNIA
March 12-15, 2014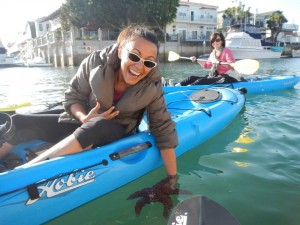 Contact us:
Email: WholyFit@live.com
Phone: 832-381-5408
ALL WELCOME!
To be lead through this page by video click HERE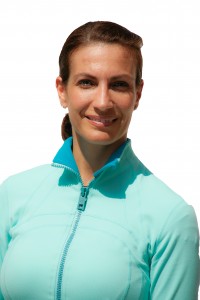 Who? Why?
Everyone is welcome to come to WholyFit Retreat whether it be for personal edification or for certification to teach the WholyFit group exercise / personal training program in your church or Christ-honoring venue. WholyFit certification is a great alternative to classical yoga certification. Get certified through WholyFit and get the equipping you need to teach an effective Biblical Alternative to Yoga. Devotional Exercise is an awesome way to workout and anyone of any fitness level can teach WholyFit. It's fitness with a heavenly touch! At retreat the WholyFit staff offers 90-minute workouts each morning; plus 3-hour workshops daily with personalized instruction and one evening banquet for "Yoga Versus the Bible." Come for a spiritual breakthrough! God is always faithful to meet us! Teach WholyFit through professional certification that is Biblically based. YOU CAN DO THIS! God always provides for those He calls to ministry. WholyFit is the highest quality professional training at a low price.
COME For Alternative to Yoga Certification
Anyone can teach WholyFit regardless of age, body type or fitness level. Previous WholyFit certification is not required for attendance.  Gold certification at Retreat may be completed before Silver certification or vice versa. Gold Certification at Retreat is a requirement of the WholyFit certification process for every certified instructor. You do not have to be Silver Certified to attend the Gold Retreat. If you have not yet finished the Silver Online Training, it's OK… catch up by taking the Quickstart workshop, required to prepare you for the Gold Retreat. Sign up for both the Gold Retreat and Silver Certification together and save $100.
COME for Contact Hours
WholyFit, like all fitness organizations, offers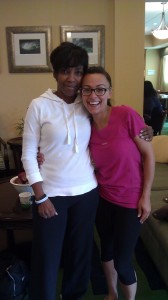 continuing education to their certified fitness professionals at Gold Retreat. Fitness Pros for Christ (previously WholyFit Gold certified instructors who are current in their certification) get a huge discount and are encouraged to come to see new breakthroughs in training, new systems, retreat to align and refine skills. Most importantly, Retreat gives us a time for unity as a team. We are spread out all over and there is nothing more important than our relationships. Get together with us and tell about what the Lord has been doing in your life! WholyFitPreviously Gold Certified instructors will receive contact hours toward Pro Platinum or Diamond Certification.  Do you need Fitness Pro membership? Contact Pam. We would love for you to reconnect with your WholyFit team!
Come for Morning Classes
Public is welcome to participate in the classes every morning even if not getting certified. (Morning classes are included for certification participants.)
Come for the Banquet
Come to the "Yoga Versus the Bible" Banquet! It's open to the public on Friday night. Meet the WholyFit team. Prayer and personal counseling is available after the banquet by the prayer team. This workshop is an interactive discussion. We'd love for you to participate! (The Banquet is included in the certification tuition.)
COME for the CECs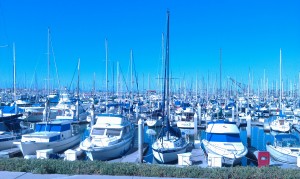 All fintess professionals need Continuing Education Credits (CECs) every 2-4 years to renew their certifications for all fitness organizations. Fitness professionals are welcome to come to retreat for Continuing Education Credits (CECs) to renew and maintain re-certification requirements for your personal training or group exercise certification through AFAA, ACSM, ACE, etc… WholyFit will give you a completion certification, and you will be responsible for independent submission.  You will love WholyFit's cutting edge techniques, original teaching methodology on how to teach a multi-level client population and how to modify exercises for special populations.

Need Help? We'd be glad to help make arrangements for you.
Here's an easy registration checklist below.
(Simply click on the highlighted text.)
1. Register.   I am getting certified so I paid for Gold certification tuition so I am choosing the Gold Package which includes Fitness Pros Membership for 2 years! That's a $100 savings!
OR choose the Gold Premium Package and save an additional $100 (by paying for your Silver Tuition at the same time!)
OR choose Fitness Pros Discount –  I am a Fitness Pro for Christ (Current WholyFit Gold Certified Instructor) and get the REDUCED FITNESS PROS price for each day! Be sure to come to the Banquet purchased separately. If your WholyFit certification has lapsed, come to Retreat for the Fitness Pros discounted price and contact Pam@wholyfit.org to renew. (See WholyFitclass.com)
2. I am coming from out of town so I booked my flight
3. I need a ride from LAX to the retreat venue so I booked my shuttle and scheduled pickup with WholyFit. If you are driving to the Retreat Venue click here for directions.
4. I am staying overnight at the retreat venue so I booked my lodging (Hotel cost is separate)
5. I  want to come to the Banquet but am not getting certified (or am already certified.) 
Public Access: If you are a member of the general public and want to come to a morning class simply pay 20$ at door each day. See the brochure above for the Agenda times and days.
Step 1: Registration – Gold, Premium or Fitness Pros Package
Step 1. Register by paying Tuition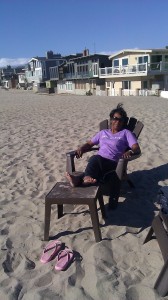 Gold Retreat Payment Covers:
Gold Tuition
Includes Fitness Pros for Christ Membership (a $100 savings!)
Personal WholyFit webpage on wholyfitclass.com
Marketing Materials Starter Kit
Personalized WholyFit email- your name@wholyfit.org
All workshops including Quickstart workshop on Wednesday in which instructors learn how to teach modified postures and gentle classes.
How to teach and/or perform Intermediate – advanced WholyFit postures (NOTE: you do not have to be able to do the advanced postures yourself.)
Personal Training and individualized instruction by Laura Monica, Pam Collins; and Oliver and Connie Haedener
Contact Hours toward CECs and WholyFit Platinum, or Diamond certification
Certification Materials which may include CD, printouts, videos, etc…
Completion Certificate or Certification Certificate
Registration – Gold Package
Earlybird Registration ($749.00) Book by Dec. 10, 2013
Regular Registration ($799.00) Book by Feb. 10, 2014
Late Registration ($899.00) Deadline: March 1, 2014
Registration – Gold Premium Package – Save $100
Pay for Silver/Gold Certification together and save $100 ($1198.00)
Includes Fitness Pros for Christ Membership (an ADDITIONAL $100 savings!)