INSTRUCTORS: What's New in May 2012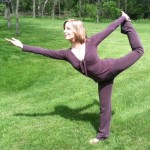 Click on the highlighted link to open the info. (It will open in a separate window.) Then please do comment and we'll post an answer.
We have been working very hard to present to you WholyFit's New Website.  We are very excited at what God is doing.  As God has been transforming the website He is also continuing to refine WholyFit to make it all that He has planned it to be.  We thank each of you for coming along side us, we thank you also for your grace and patience during this transition time.  God is Faithful and He is Good!
#1 RSVP for online classes with Laura.
#2 RSVP to your director or kathycain@wholyfit.org about which day you will fast in the PRAYER CHALLENGE (See our new 24 hour Prayer request blog)
Directors' meeting this month.
#3. Check out "Locust Eaters" a new book by Laura Monica.  Instructors please make comments on the sample chapters in comment section. Feedback helps us to grow and learn.  To find the book, click the "E-book" button on the navigation bar.
#4 We desperately need volunteers to edit book, help research yoga, and help with graphic arts. The fields are so ripe for harvest it breaks our hearts! We can't get to it all! What waste! Help with the work and take pleasure in the harvest!
#5 Directors see, "Directions for using Directors' Network." Get password from Kathy so you can download the new Directors' manual.
#6 Mentor instructors needed to train interns at Gold retreat. Sign up now. Get contact hours towards Diamond Certification!
#7 Check the Instructor Facebook regularly. This is the way we communicate and encourage you. It's great to be able to chat together on facebook and stay up with each other's personal lives. Thanks are in order for our new facebook team!
#8 Are you still certified? Re-certification subscription entitles you to keep your certification, get new routines and a variety of continuing education.
#9 We will be honoring one Director of the Month beginning in the Fall. Bless you for all your help.
WRAP UP
Please do volunteer. Thanks to those who are already volunteering! A minimum of 10 hours/year of volunteerism is desperately needed from all instructors. The more people joining, the more is accomplished for God's Kingdom! The leaders of WholyFit cannot do it alone and God does not want the leaders to do all the work. He wants instructors to be invested in His Kingdom for eternal rewards.
Gold Retreat is a very valuable source of education, along with fellowship with one another, plus plus plus…If you are Gold Instructors this will you give you the opportunity to be a Mentor to other Intern instructor's and gain contact hours towards your Diamond Certification.
We would love to see each of your smiling faces there.
Remember we love each of you very much, and we are here for you in any way we can!
Isaiah 40:11 (NIV)
" He tends his flock like a shepherd: He gathers the lambs in his arms and carries them close to his heart; he gently leads those that have young."
In Him We Serve,
Kathy