Certification
Safety, Form and Technique
Detailed analysis of safety, form and technique of each exercise in the Ephesians 6 routine including breathing patterns and posture are covered online during Silver Certification from the comfort of your home.  You will also be guided through layer 1 and special modifications of each exercise online through real time web technologies, by photocoaching, videos and DVD. At the retreat during Gold certification you will refine your expertise as you demonstrate and practice all layers of the exercises and learn how to adjust the WholyFit routines for your specific class needs. You will also learn how to format a WholyFit class and teach the multi-layer WholyFit system so that you can utilize the new WholyFit routines you will learn in the future through continuing education (we call this re-certification.)
Proprioception: In WholyFit body intelligence is developed in three layers.
Perform and teach layer 1: You will learn the stability layer of all exercises with photocoaching online (an original WholyFit technology!)  Stability (integrity of muscular balance and equilibrium) is the entry level phase to learning WholyFit technique. After certification, through continuing education you may choose to learn modifications of the stability level for special populations like fragility, pre-post natal, fear of falling (WholyFit Sit). The stability layer is the gatekeeper for the strength layer.
Perform and teach layer 2: Once the stability layer is mastered, the strength layer of the exercises is the next layer to add for progression in your practice and is taught in person through hands on training. The strength layer is the gatekeeper for the flexibility layer.
Perform and teach layer 3: Once stability and strength in the connective tissue and muscles is developed over time, the body is then ready to increase flexibility.

Layers 4 and up: After certification instructors may choose to learn the advanced versions of poses in "Gatekeepers and Workups" through continuing education.
Teaching methodology
Demonstrate and teach form, safety and technique of layers 1-3 of all exercises as described above.  Use WholyFit's original multi-level teaching system to flawlessly lead all fitness levels at once in one group setting or use select exercises for one on one personal training. Develop sensitivity to beginners and special population participants.  Proficiently modify each exercise to suit every participant's needs and administrate proper pre-screening of participants.

Theory
Inspiring and evocative WholyFit Teacher's Manuals 101 & 102 explains unique WholyFit specific technique, history and Christian mind-body fitness principals behind its practice. Anatomy 101 & 102 is WholyFit-specific biomechanics behind the purpose, benefits and muscles used in each exercise. Study of anatomy is essential to performing and teaching the postures correctly. Our focus on Fitness Theory and Practice will equip WF instructors to teach any kind of fitness class and prepare them to learn Fusion classes through continuing education after certification.

Ethics of a Biblical Lifestyle
WholyFit is primarily a discipleship organization at heart. What good is it if we have fit bodies and dead spirits? Our first priority is to draw people to Christ because that is HIS first priority. WholyFit trains instructors to make their fitness classes into care groups by training instructors in giving informal, short Bible studies through the Discovery Bible Study method. Certification provides instructors with discipleship tools authored by Laura Monica, including "Biblical Meditation Guide,"  "Yoga Versus the Bible," "What About Going to Yoga to Witness?" and "Dear Yogi." At retreats the Word of God is taught and Directors individually shepherd WholyFit instructors, coming alongside all along the way. Online prayer meetings and continual online training with Laura is available to instructors through continuing education.
WholyFit's beautiful source of stress management comes from the Word of God, the love of Jesus Christ and our surrender to the Holy Spirit. Each WholyFit exercise is a posture of worship, much like worship dance. Each routine is based on a Scripture Script: because Scripture verse memorization is Biblical meditation and produces healing for body, mind and emotions. In actual experience, God's Word heals disease, addiction and depression. Learn how to incorporate the Scriptures into every Warm-up cycle of your class. Transform your exercise session into a fun outreach to the community; care groups where ANYONE can come get prayer, be supported and find true friends, including the truest Friend of all, Christ Jesus, the Lover of Your Soul.
We offer friendship and community support for each instructor's ministry as well as national exposure. After certification, support continues with access to ongoing inspiration, and contact with other WholyFit teachers nationwide who have made their classes more than just exercise: it's Devotional Exercise.

Starting a WholyFit Program at your church
We will guide you in the rollout of your class from start to finish, including helping you with ideas on how to present to your church leaders, provide all your marketing materials, and class printing needs including releases. Benefit from our decades of experience in rolling out fitness programs! We will let you in on the secrets: what has proven to work for us in building popular, well-attended classes, utilizing statistics and up to date marketing for the best results. For example, share with other instructors on the WholyFit Instructor Facebook. Advertise your classes on WholyFit Devotional Exercise Facebook or WholyFit Christian Fitness Fanpage.
Instructors team up with a personal coach and receive continuing education to learn ways to administrate ministry including promotion, rollout, administration and maintenance of classes. At Gold retreat instructors learn to skillfully navigate the web technologies on the WholyFitclass.com website where all marketing materials, new routines, class supplies, chats with other instructors are all happening 24 hours a day. WholyFitclass.com is where instructors post articles to class participants, keep up with team happenings and get support.
DVDS
Do you have DVDs for people who are dealing with chronic pain?
"WholyFit was part of the healing I received from the Lord supernaturally after the elders of my church prayed for me to be healed.  I am now perfectly healed and healthy, but more than that- God has healed me spirit, soul and body." – Laura Monica
In addition to physical benefits, the Scripture memorization (meditation) during the worshipful WholyFit movements renews the mind and manages stress.  God's Word is the best stress management there is.
Which DVD Should I Get?
The Armor Eph. 6 DVD is multi-level and interactive.  The instructions tell how to modifiy the DVD for anyone for any particular situation.  It contains beginner to very, very advanced movements but you choose the exercises and make up your own workout.  This DVD takes some planning and is athletic because it is based on Eph. 6, putting on the armor of God and doing spiritual warfare.
For a "plug and play" experience, we suggest the "WholyFit Basics" DVD.  It is based on Galatians, the Fruit of the Spirit, and Romans, presenting our bodies a living sacrifice.
The SlowFlo DVD is a Christian Alternative to Tai Chi which is proven to be healthful for chronic illness issues.
Though we appreciate all the interest, WholyFit DVDs are intended solely for personal home use, not for group classes. Most people don't realize that using a DVD for a group showing without the written authorization from WholyFit, is actually a trademark/copyright infringement (not our idea, this comes from the FBI. See below.) More importantly however, we at WholyFit are most concerned about your safety and comfort. Group classes should always be lead by a trained, experienced WholyFit certified instructor for the safety of class participants and to avoid undue liability risks.
1. FBI warnings of copyright infringement laws on WholyFit DVDs prohibit group exhibition whether for profit or not
Exodus 20:15 "You shall not steal."
2. Only WholyFit Certified teachers are authorized to lead WholyFit classes because WholyFit is an original system with specific techniques that can only be learned through becoming certified. Our certification is different from any other certification and only WholyFit certification is specific to teaching WholyFit.
IT'S SO EASY TO GET CERTIFIED
When lead by a certified instructor, WholyFit can be offered through live teaching in any intensity – from very gentle, to chair classes, classes for seniors, pregnancy, etc. The possibilities are endless.
It is so easy to be certified to teach a WholyFit class. We come to you! Our online certification program is called "Silver Certification". You can start teaching as soon as you finish Silver which is offered COMPLETELY ONLINE from your home. We can see/hear you, you can see/hear us and you can see/hear your classmates. It takes 14 weeks. Click the button below for information.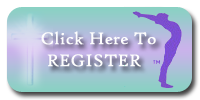 WholyFit or Yoga?
WholyFit exists to provide an Alternative to Yoga. Join us. "WholyFit is the best original exercise system of any kind, that I've ever done!" -Laura. WholyFit is not called, "Yoga" and is not referred to as "Christian Yoga," but instead, WholyFit is a powerful Alternative to Yoga. WholyFit Devotional Exercise is efficient in building a  high level fitness while offering Biblical stress management and Scripture meditation.
Is WholyFit Yoga Alliance Registered?
Yoga Alliance exists to promote the classical practice of yoga as handed down by Yogic teaching and traditions. We do not believe in the same ideals that Yoga Alliance is committed to promote. The practice of a Yogic Lifestyle s in direct conflict with the Biblical Christian Lifestyle. WholyFit offers excellent mind-body training without Yoga philosophies. Instead of "Ethics of a Yogic Lifestyle" required by YA, we offer "Ethics of a Biblical Lifestyle."

You do not need to be YA registered to teach mind-body exercise. You will be hired if you are good at what you do. PERIOD. If you bring in members to a health club by your excellent professionalism, you will be highly marketable and sought after by employers. PERIOD. WholyFit training will give you all the tools you need to compete in the fitness industry. Become a really good fitness instructor with high level knowledge, skills and professional confidence through WholyFit certification and training.
It is against the law for any employer to discriminate against you based on your religion * "I told the YMCA that registering with the Yoga Alliance was against my religion. I showed them my portfolio of training and experience, gave them a demo class and they hired me on the spot without Yoga Alliance registration." – Laura

WholyFit Alternative to Yoga 200 hour certification exceeds the requirement for Yoga Alliance registered Yoga trainings. In fact Yoga Alliance does not require hours proven of any exercise technique at all anymore (2013.)

Can I learn WholyFit technique by taking Yoga training?
No.  Only WholyFit certification offers WholyFit technique secrets, formatting and choreography.