"And the very God of peace sanctify you wholly; and I pray God your whole spirit and soul and body be preserved blameless unto the coming of our Lord Jesus Christ."

1 Thessalonians 5:23 (KJV)
What is WholyFit?
WholyFit is NOT Yoga.
Are you afraid that you might dishonor God if you do an exercise that looks like a yoga exercise?
What makes a movement a yoga movement anyway?
What criteria should we set on exercise so that we remain true to God's Word?
WholyFit is NOT Yoga. In fact, our mission is to rescue people out of yoga by offering a Christian  alternative to yoga.

WholyFit instructors teach people to memorize Scripture through exercise.
That's why we call WholyFit, "Devotional Exercise". It's like a Bible study in motion. Exercises are set to Scripture for a workout that's good for body, mind and spirit.
WholyFit is NOT yoga, rather it is a Biblical alternative to yoga so that you can stretch and exercise for health without doing yoga.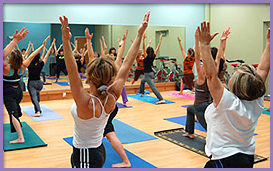 Organize Church Fitness Classes
Register today for the WholyFit Silver Certification & within 14 weeks start teaching Wholyfit devotional exercise to your church community. Our online training system includes webinars, photo library, help with licensing and setting up your own church fitness business and more.
Learn More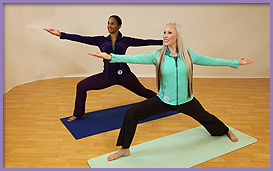 Christian Fitness DVDs
Bring WholyFit to your home! Take a look at our Christian Alternative to Yoga DVD collection and Christian Alternative to Tai Chi DVD. Practice the BASICS of the WholyFit system, and you will gradually gain strength, flexibility, balance and ease of movement that will make the daily movements of life a breeze!
Learn More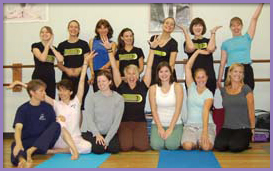 WholyFit Gold Retreat
Join us at the upcoming WholyFit Gold Retreat and Certification! Gold Certification is in person, hands- on training and covers layers 2 and 3 of the Armor Workout. Gold Retreat is offered to anyone who wants to be certified to teach WholyFit or wants to learn the technique behind WholyFit practice for their own personal use.
Learn More